Schengen states seek to prolong internal border checks to curb refugee inflow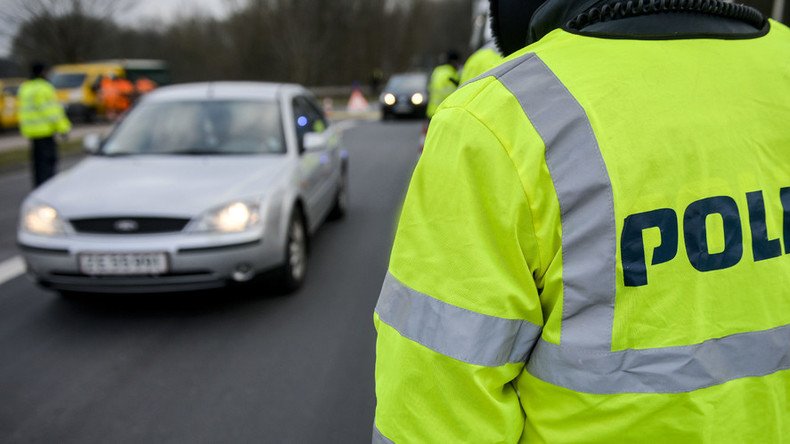 Amid a growing number of asylum seekers trying to make it into the European Union, EU ministers have asked the European Commission to prepare the basis for prolonging temporary border controls in the Schengen zone for up to two years.
"Currently, the temporary border measures can be taken only for a limited period of six months," Dutch Migration Minister Klaas Dijkhoff, chairman of the EU ministerial meeting in Amsterdam, said, as cited by Reuters. "But the unprecedented influx of asylum seekers, which compelled member states to take these measures nationally, have not decreased yet."
"So member states invited the [European] Commission to prepare the legal and practical basis for the continuance of temporary border measures through Article 26 of the Schengen border code," he concluded.
EU countries have also stepped up pressure on Greece, threatening to exclude the country from the Schengen Zone unless it secures its maritime border with Turkey, which is the main route for migrants and refugees coming to Europe.
"Everybody travels on," Belgian Migration State Secretary Theo Francken told VRT broadcaster, AP reported.
"So, the Greeks now need to bear the consequences, and we will go for a kind of sanction mechanism and eventually a suspension, under which internal border controls remain possible for two years," he added.
Austrian Interior Minister Johanna Mikl-Leitner, who has already threatened to exclude Greece from the Schengen zone, repeated her threats on Monday.
"It's clear that if we can't secure the European borders — that means the Greek-Turkish border — then the Schengen border will move to central Europe," she said.
Greece, however, does not agree with the criticism from EU officials, saying that it is doing everything it can.
"We are tired of hearing that we cannot secure our borders. We are told that we don't want coastguards, it's a lie – we want more coastguards," Greece's interior minister for migration, Yiannis Mouzalas, said, as cited by AFP.
He also pointed out that it is illegal from a perspective of international law to push migrants and refugees away from Greek shores.
"According to international law, to the law of the sea, according to the Geneva Convention, according to the European, to the Greek law, the only way to act on the sea border is to make a rescue," Mouzalas said.
The EU is facing its worst refugee crisis in history, with more than a million migrants and refugees fleeing there from poor and war-torn countries last year. Several Schengen zone members – including Austria, Denmark, Germany and Hungary – have introduced border checks that threaten the existence of the free-travel zone established in 1995.
You can share this story on social media: