3 ISIS-linked militants eliminated in Russia's Dagestan
Three armed militants who recently swore allegiance to Islamic State have been neutralized in Dagestan, North Caucasus, according to Russia's anti-terror committee. One of them is said to have even visited Syria and fought on Islamic State's side.
Russia's National Anti-Terrorist Committee (NAC) reports that last night a group of three armed men was detected in Dagestan's Magaramkentsky district bordering Azerbaijan.
A counter-terror operation was launched. Special detachments of the Federal Security Service (FSB) were deployed to the mountainous region to search for the suspects.
The militants, armed with Kalashnikov assault rifles, pistols, hand grenades and homemade bombs, were eventually ambushed. They were asked to surrender, but they opened fire at the commando squad, according to the NAC's statement. All three were shot dead after a short skirmish.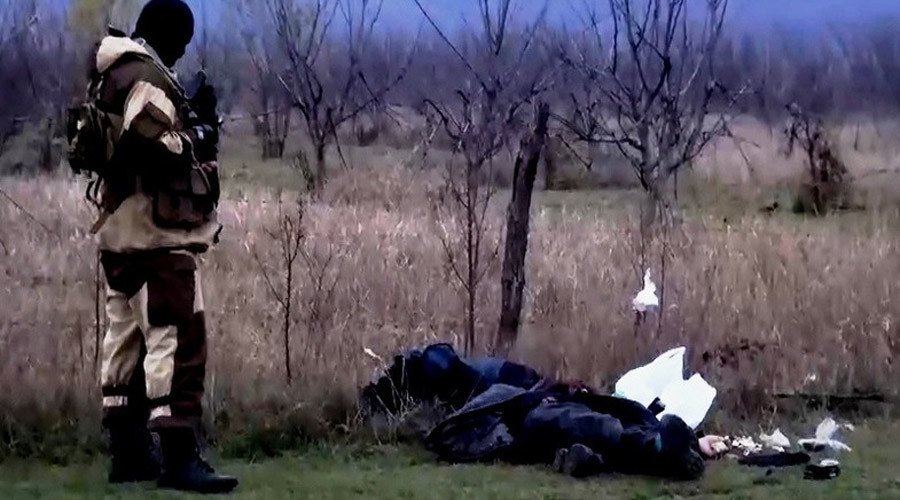 The suspects have been preliminary identified as:
- Mahmoud Mahmoudov (b. 1979), leader of Tabasaransk (ethnic group living in Dagestan) armed gang, in hiding since 2012
- Robert Melikov (b. 1985), leader of the regional criminal group of the Suleyman-Stalsky district of Dagestan
- Gasan Mamedyarov (b. 1989), militant recently returned from Syria, member of Melikov's gang
READ MORE: 8 ISIS supporters killed in N. Caucasus special op
All three were said to have sworn allegiance to Islamic State and were on the federal wanted list.
The militants were linked to various crimes, including terrorist activities, killing police officers, intimidating actions against civilians, and racketeering. They were also suspected of having been behind the slaying of local hunters in September.
None of the law enforcement officers were injured in the operation.
You can share this story on social media: