Insurgent leader killed in counter-terror op in Russia's Dagestan (VIDEO)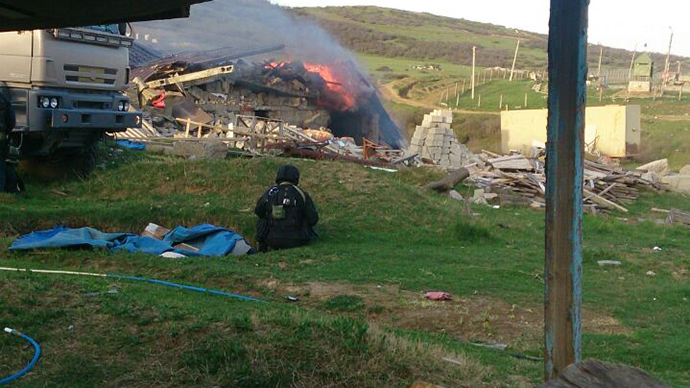 A leader of an Islamist insurgency group along with two militant chiefs and their wives have been killed during a Russian Special Forces operation in Dagestan. The dramatic standoff with the besieged militants lasted a day.
The head of the so-called Caucasus Emirate – 43 year-old Aliaskhab Kebkov, who was also known as Ali Abu Mukhammad – was among those who died in the clashes, the National Anti-terrorism Committee of Russia (NAK) has confirmed.
The counter-terrorist operation in the Buynaksk district started on Sunday morning, with an FSB task force along with specialist police units taking part. They were trying to capture a group of armed men including the "leaders of an international terrorist group," according to the national Anti-Terrorist Committee (NAK).
READ MORE: 'Terrorists can't be cured, only destroyed' – Chechen leader
Civilians in the vicinity of the dwelling were evacuated, while the authorities tried to negotiate with the militants upon discovering that two women and a child were in the house.
"As a result of negotiations, the child was allowed to leave the house," NAK spokesperson Vadim Druzhinin said, adding that authorities were unable to convince the women to leave the premises.
The Special Forces team decided to act after hearing an explosion from inside the house, which could have created an opportunity for the militants to escape. The troops also came under a barrage of gunfire.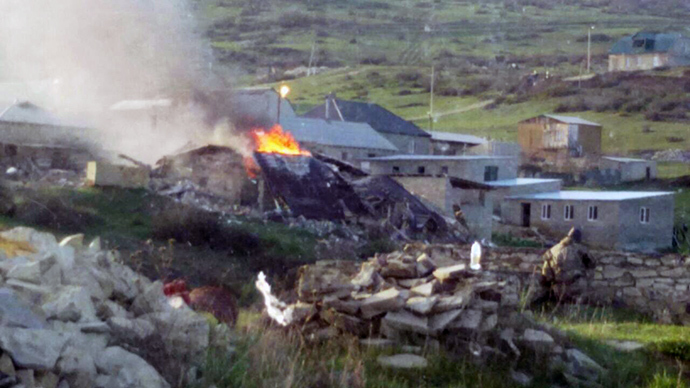 READ MORE: 170 kg of explosives destroyed in Russia's Dagestan
Two of the militants were killed in the ensuing gun battle after they tried to escape. According to preliminary data released, there may have been a fortified bunker inside the house, which hosted members of the Islamist cell.
Kebekov has been wanted in Russia since April 2012 on terrorism charges. He became the leader of the Caucasus Emirate following death of its founder, Doku Umarov last year.
The Dagestani native was also on a US State Department terrorist list for "providing support to terrorists or acts of terrorism." Russian authorities believe the Caucasus Emirate has links with the Islamic State terrorist organization.