ISIS-linked militant leader killed in Russia's North Caucasus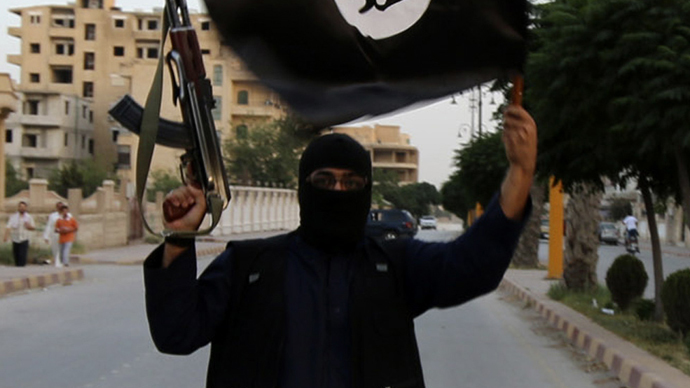 A leader of a militant gang who swore allegiance to Islamic State was killed by Russian security forces early Saturday morning in in the Republic of Dagestan, the National Anti-Terrorist Committee (NAC) said.
The militant was shot dead by police officers after he refused to stop his car and opened fire at the officers near the village of Michurino, on the outskirts of Khasavyurt.
The gunman was identified as Suleiman Zainalobidov. The 36-year-old has been on Russia's federal wanted list for the last 10 years.
"In December last year, the man swore allegiance to Islamic State [formerly ISIS/ISIL]," NAC said in a statement.
READ MORE: ISIS issues propaganda magazine in Russian
No casualties among law enforcement or civilians have been reported.
The dead man was wanted for participating in various crimes, including the murder of an FSB officer in December 2013, attacks on federal law enforcement and racketeering.
Zainalobidov's car was stuffed with weapons and ammunition. Police found two machine guns and 10 magazines, eight grenades, one pistol and three clips.
The NAC has also reported finding three sets of license plates from different Russian regions that Zainalobidov might have been using for possible criminal activity.