'Breaking Bad' in Russia? History teacher to face trial for... blowing up ATMs in Moscow (VIDEO)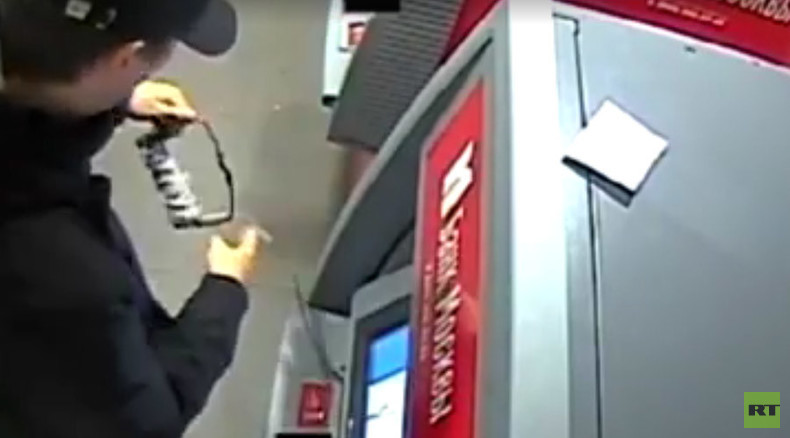 A history teacher could be jailed for 10 years after using home-made explosives to blow up ATMs in the Russian capital. Police found the man had quite profound chemistry skills, which he used over a dozen times, but with limited success.
An investigation established that the 33-year-old history teacher "who had some knowledge of physics and chemistry", was assembling improvised explosive devices containing ammonium nitrate and aluminum powder.
"He planted them [into the ATMs] and damaged them by means of electric detonation," a spokeswoman for the Russian Interior Ministry Elena Alekseeva said, as cited by TASS on Thursday.
Video footage from the banks' security cameras showed the perpetrator jamming his explosive device into the bank machine and blowing it up from a certain distance.
The man used this method to blow up four ATMs in different banks from September 2014 to March 2015, police said.
Despite his multiple efforts, he only got lucky once.
"He only had one successful attempt and managed to steal 1.7 million rubles ($26,000) from the cash compartment" of one of the ATMs, Alekseeva added.
READ MORE: Breaking Bad fan sentenced to 8 years jail for ricin scheme
His case, which involves 14 theft attempts, will be heard before a court, she said. The man, who was detained in March, could face up to 10 years in jail under Russian law.