Couldn't care less: Old man in Brazil crosses rail tracks split second before train passes (VIDEO)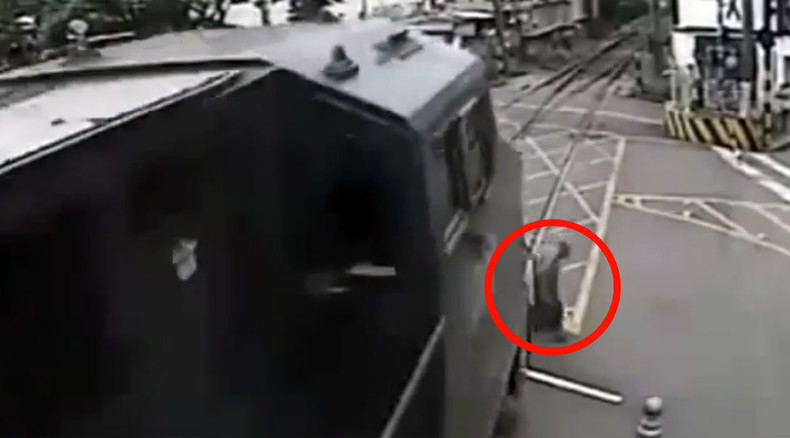 An old man, seemingly unaware of an incoming train, narrowly escapes death, stepping off from the rail track just a second before an incoming train passes.
The video shot from two angles shows the man slowly crossing the train tracks and an approaching train.
READ MORE: Narrow escape: Boy steps aside seconds before car slams into same place (VIDEO)
The man keeps on walking at a very slow pace apparently without noticing the locomotive. You may think that a dreadful end is inevitable, but he walks off the tracks a split second before the train passes.
The incident took place in the Brazilian city of Rio de Janeiro on Monday. Some users suggested the man was deaf or has sight problems, as he starts crossing the tracks when the train is clearly visible.