Over 1mn at risk as cyclone strikes war-torn Yemen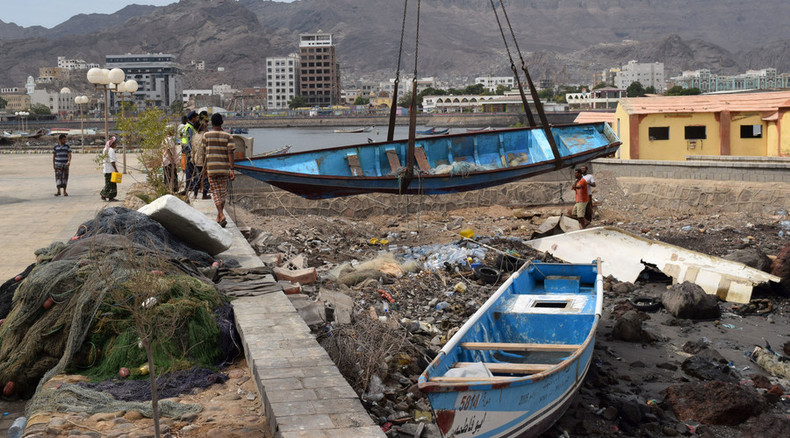 The UN says over a million people from Yemen could be at risk following the aftermath of Cyclone Chapala. The organization is preparing to provide assistance to those lacking shelter and those who have no access to clean water.
The tropical storm made landfall Tuesday and UN agencies are trying to help those affected by the fallout. The provinces of Shabwah and Hadramaut, which are home to a population of around 1.1 million, were worst affected.
"The most urgent needs are expected in the sectors of water hygiene and sanitation, health, emergency shelter, food and essential household items," UN spokesman Stephane Dujarric said.
READ MORE: Years' worth of rain in 48 hours: Monster cyclone threatens Yemen & Oman with floods, landslides
"The UN and humanitarian partners have prepositioned stocks of emergency assistance and personnel in the areas anticipated to be affected by the storm," he added.
Wind speeds from the cyclone reached over 110 km/h, while it is feared that parts of Yemen could experience 500 millimeters of rain in the space of just 48 hours, or five times the average amount.
The cyclone is likely to make an already desperate situation in Yemen worse. The country has been ravaged by war since March, with a Saudi-led coalition fighting Houthi rebels. More than 2,300 people have been killed in the campaign in the last six months, according to the UN. According to children's agency UNICEF, the operation has caused the deaths of 505 children.
Read more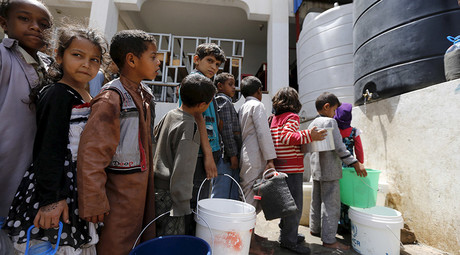 "We expect the impacts to continue because our big fears about this cyclone is the rainfall potential here," said Clare Nullis, of the UN's World Meteorological Organization. "Yemen is normally a very arid area – it doesn't have the infrastructure to cope – so we really do expect this cyclone to have a very serious impact."
Such large rainfalls are likely to bring flooding. The fact that the cyclone struck the Gulf region is a rarity in itself.
"Tropical cyclones are an extreme rarity near the Arabian Peninsula," US meteorologist Eric Holthaus said. "Since reliable records begin in 1979, there have been only two hurricane-strength storms to make landfall in Oman, and the only storm to hit Yemen topped out with winds at a paltry 35 miles per hour (56 km/h), barely tropical storm strength."
A new record since the beginning of documented observations in 1880 has been set this year, with 21 tropical Category 4 or 5 cyclones north of the Equator registered since the beginning of 2015. Twenty of them occurred in the Pacific, where the El Nino phenomenon created extremely favorable conditions for cyclones.