Years' worth of rain in 48 hours: Monster cyclone threatens Yemen & Oman with floods, landslides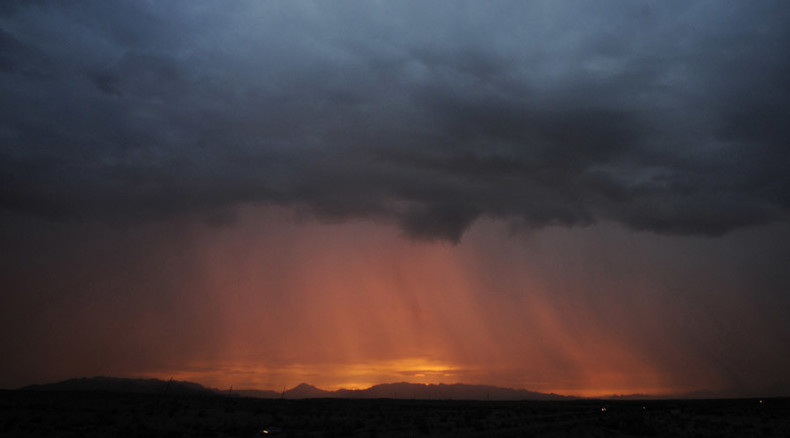 A large tropical cyclone coming from the Indian Ocean promises record rainfall in the otherwise arid deserts of the Arabian Peninsula. Meteorologists predict about eight years' worth of rain in the coastal areas of Oman and Yemen within two days.
The cyclone dubbed Chapala formed in the Arabian Sea and now winds are moving at speeds about 175km/h, the US Navy's Joint Typhoon Warning Center (JTWC) reports. Chapala has been rated a Category 4 hurricane, which could be raised to Category 5. It is spinning westward through the northern Indian Ocean.
Chapala is expected to become a super-cyclonic storm in the next 24 hours, with sustained winds of up to 230km/h. The storm intensified very quickly over the 24-hour period from Thursday to Friday.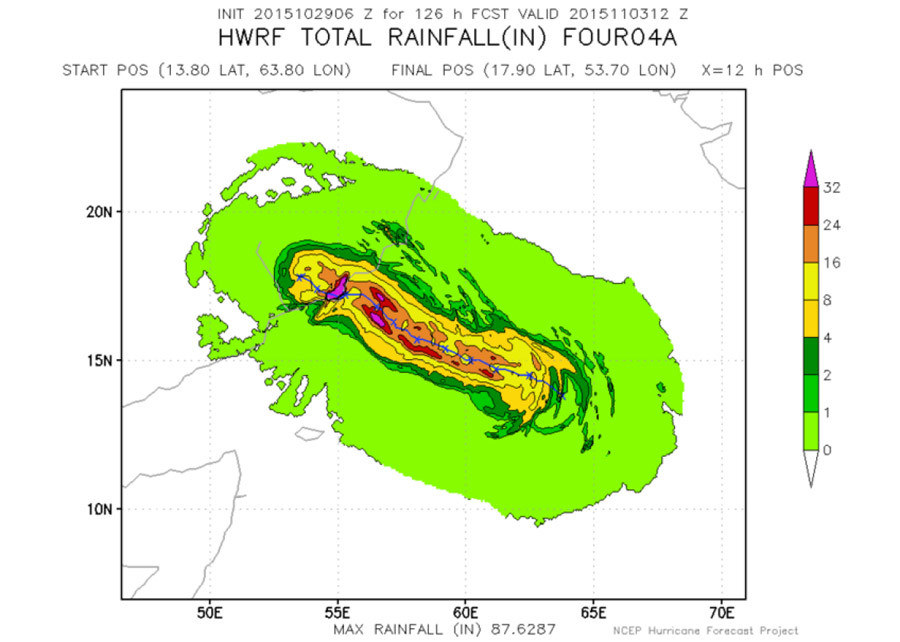 "Heavy rain, thunderstorms, leading to flash floods over Al Wusta and Dhofar [governates] are expected starting Saturday evening," the Public Authority of Civil Defense and Ambulance (PACDA) in Oman warned.
The US meteorologist Eric Holthaus said regions in Yemen and Oman that typically collect only 100-130 millimeters of rain a year will get eight times this quantity of rainfall in a matter of just 48 hours, which guarantees flooding.
"Tropical cyclones are an extreme rarity near the Arabian Peninsula," Holthaus said. "Since reliable records begin in 1979, there have been only two hurricane-strength storms to make landfall in Oman, and the only storm to hit Yemen topped out with winds at a paltry 35 miles per hour (56 km/h), barely tropical storm strength."
The cyclone may also be powerful enough to reach Saudi Arabia and UAE.
A new record since the beginning of documented observations in 1880 has been set this year, with 21 tropical Category 4 or 5 cyclones north of the equator registered since the beginning of 2015. Twenty of them – apart from Chapala – occurred in the Pacific, where the El Niño phenomenon created extremely favorable conditions for cyclones.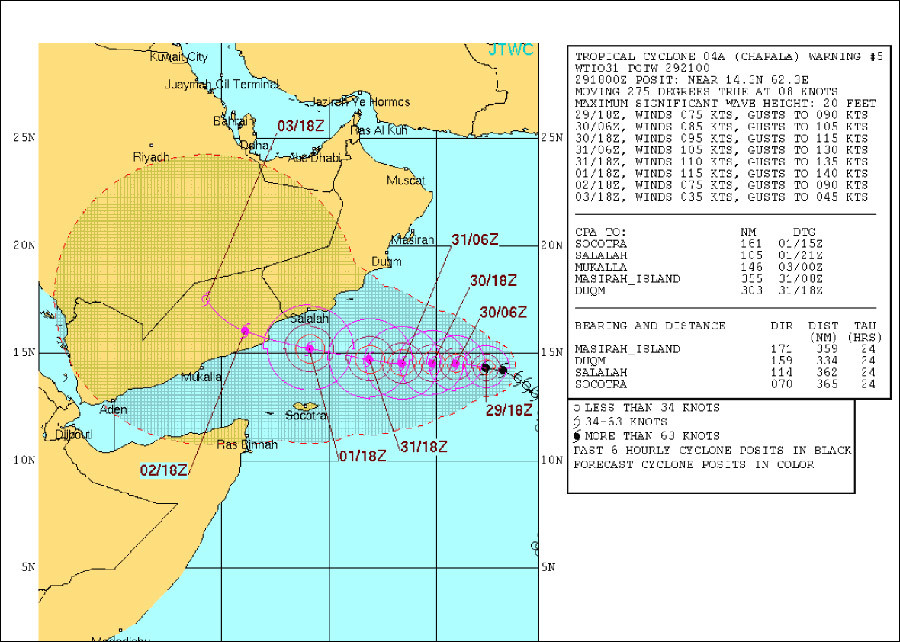 You can share this story on social media: