Rage against the room: Russians use sledgehammers to help ease stress (VIDEO)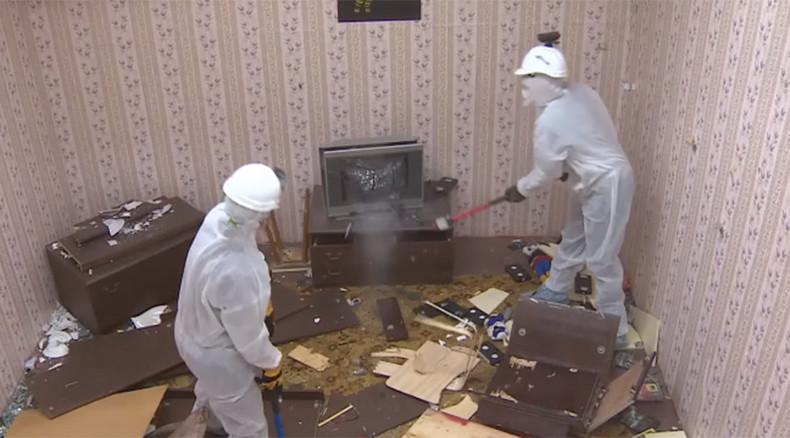 Stressed Muscovites now have a new remedy for letting off steam and get rid of any pent up stress. For a price, they have the opportunity to take a sledgehammer and literally trash a room, which looks just like a Soviet-era flat.
Japan is credited for pioneering this kind of stress therapy by offering overworked employees an effigy of their boss to vent their anger at.
Rage rooms are a step forward, where doing some serious damage to furniture and home appliances is meant to give a greater sense of fulfilment to angry customers.
Ruptly's tested the therapy, and the entertainment, which is still novel in Russia.
READ MORE: Trash for cash: Moscow's new rage room offers stress relief – at a price