Hundreds of angry Indians block roads after two lower-caste children killed in arson attack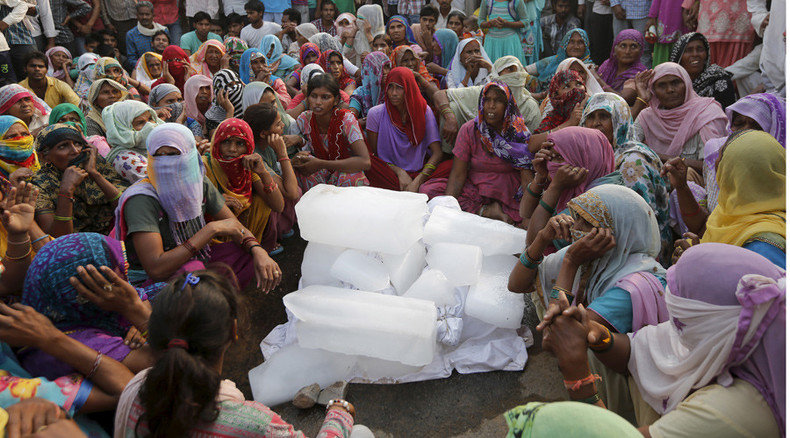 About a thousand people blocked a major highway in India, protesting an arson attack on a lower-caste family, in which an infant and a toddler were killed. Four suspects have been arrested.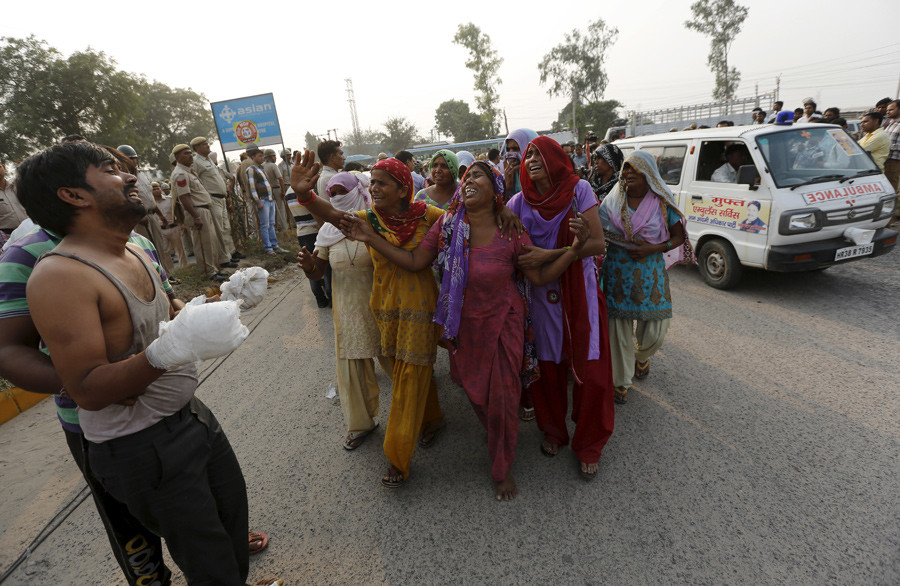 Hundreds of protesters blocked Dehli-Agra highway demanding that those responsible for the children's deaths be punished, Reuters reported. They carried the bodies of the two dead children through the streets wrapped in white burial clothes. The rally's participants threatened to leave the children uncremated until the police apprehended the attackers.
READ MORE: 'Horrific': Girl, 4, gang raped in India, police detain suspects for 'questioning'
The crowd, however, removed barricades and dispersed when the father agreed to bury the children, a police source reported, according to the NDTV.
The police have arrested four people in connection with the deadly attack and seven more are under suspicion, according to the police officer in charge of the case, News World India reported. No one has been formally charged so far, however.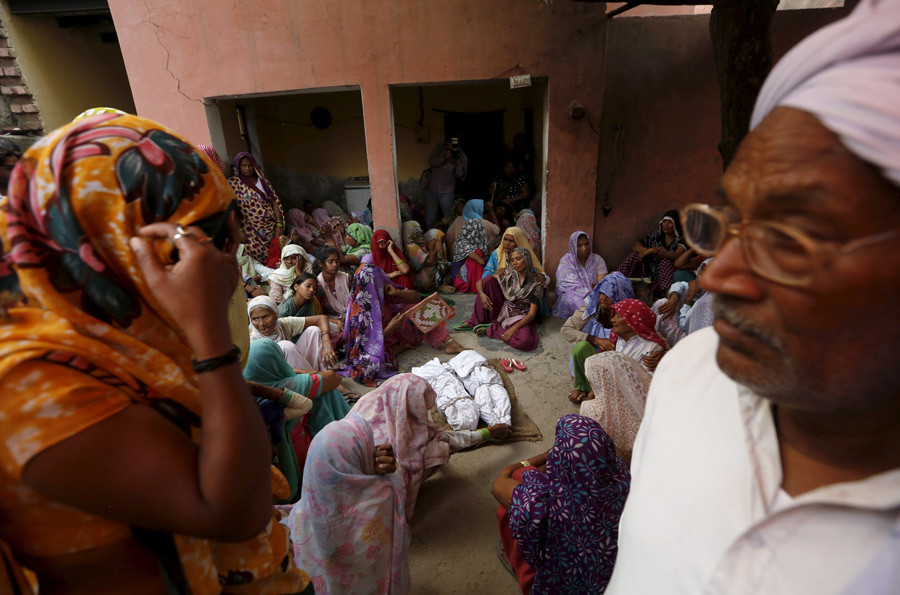 A group of men set a fire to a home early on Tuesday morning in a village of the Faridabad district near Dehli.
A nine-month-old infant and a two-year-old toddler perished in their sleep in the burning house. The mother is reportedly still fighting for life, having suffered burns covering 70 percent of her body. The father sustained injuries to his hand while trying to save the children from the flames.
READ MORE: Sentenced to rape?! 1,000s call for action as Indian community council 'orders' abuse of 2 sisters
"We were sleeping when they poured petrol from the window. I smelled the petrol and tried to wake up my wife but by then the fire had started. My children died in the fire," the father told the Press Trust of India news agency.
The family claims the attackers were from an upper caste and carried out the arson attack in revenge for unrelated murders that took place in the same village a year ago, a police officer said.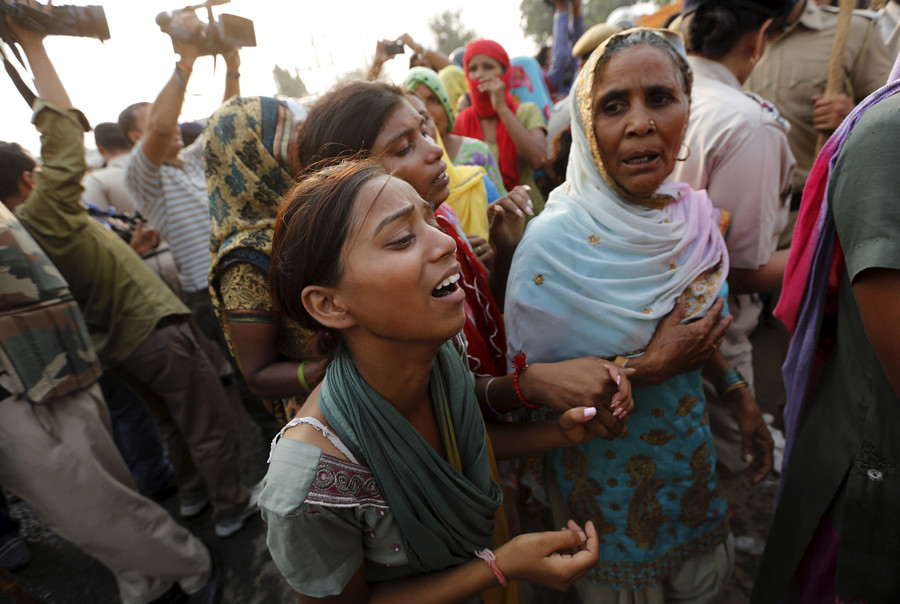 However, an official from the office of Harayana's chief minister, Jawahar Yadav, said the incident might have been the result of a family feud having nothing to do with caste violence, according to Reuters.
"This is a fight among families, not about castes. It is an unfortunate incident," Yadav said.
The Dalit caste is the common name for the lower castes in South Asia, previously referred to as "untouchable," since people from higher castes were forbidden from touching anything touched by the Dalits. India's constitution has banned the notion of "untouchability", but the Dalits still complain of on-going discrimination.