High flyer: Marijuana worth $10,000 falls from sky, nearly kills dog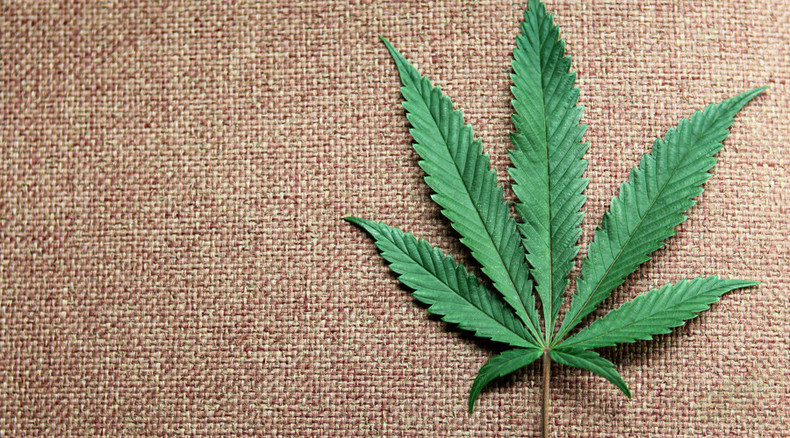 A couple in Arizona woke up to a loud thud and later discovered a hole in their carport's roof and about 11 kilos of marijuana lying on what used to be their dog's kennel, now completely ruined.
Maya and Bill Donnelly woke up September 8 to a startling sound, but thought it was thunder and went back to sleep.
When morning came and Maya saw the dog's kennel with splintered wood around it she first thought their dog, a German Shepherd called Hulk, was to blame for the mess.
After she had a closer look, she noticed the hole in the roof and saw that the kennel house was completely destroyed by a heavy suspicious bundle.
READ MORE: 'Cannabis forest' discovered in southwest London – police
"Thank goodness [Hulk] is a wanderer at night and was not in his house," Maya told Nogales International, adding: "He was probably at the gate watching the plane go by."
Together with her husband, Bill Donnelly, Maya resides close to the US-Mexico border and upon the discovery they both assumed it could be drugs, so they called 911.
When the police arrived, they told the couple the bundle probably came from a small aircraft that smugglers use to deliver drugs from Mexico to Arizona and that it was part of a larger parcel and was dropped by mistake.
The bundle contained 23.8 pounds (10.8 kilograms) of marijuana, worth an estimated $9,500, Nogales International newspaper reported.
Police searched the ground for more bundles but found nothing and now they are trying to establish whether the bundle was transported by a pilotless drone or a small aircraft.
READ MORE: Marijuana-related deaths, suspensions & problems spike in Colorado – report
Although the family now faces spending over $500 on repairs they are relieved the parcel didn't hit their home.
"Thank God it didn't land on our house," Bill said. "Or over one of the kids' rooms."
Nogales Police Chief Derek Arnson and Sheriff Antonio Estrada said that it is common for drug traffickers to use ultralight aircraft to smuggle two, three bundles without stopping, just dropping them off, but that they had never hit a residential building before.
READ MORE: Contraband from heaven? 3 men indicted for plan to smuggle drugs, porn into prison via drone
Sometimes smugglers also use catapults to launch drugs over the border from Mexico to the US.