'Female viagra' gets FDA approval despite severe side effects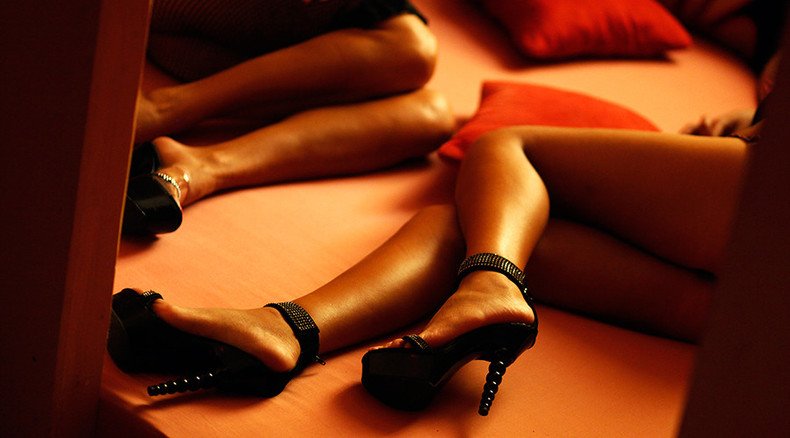 The US Food and Drug Administration has approved a pill designed to increase a woman's sexual desires, despite its potential side effects such as a possible sudden loss of consciousness or harmful interactions with alcohol.
The new solution for women lacking their libido, or sexual desire, is called flibanserin and will now be administered under the strictest of guidelines.

Created by Sprout Pharmaceuticals under the brand name Addyi, the drug received FDA approval with certain limitations. The healthcare watchdog is now requiring trained doctors and pharmacists to keep track of any problems associated with the daily use of the "female Viagra."
READ MORE: On the up: Erectile dysfunction drug prescriptions rise 25%

"This is the biggest breakthrough in women's sexual health since the advent of 'the Pill'" for contraception, The National Consumers League said in a statement. "It validates (and) legitimizes female sexuality as an important component of health."
The pink pill is the first to hit the American market as a means to prevent Hypoactive Sexual Desire Disorder (HSDD); up to 20 percent of American women suffer from this disorder. HSDD in women manifests itself in low sexual desire and is not due to a co-existing medical or psychiatric condition or issues associated within the relationship.
READ MORE: FDA advisory panel backs 'female Viagra' to treat low sexual drive

Flibanserin works by regulating several brain chemicals that affect sexual desire, namely dopamine and norepinephrine. As noted in FDA briefing documents, Flibanserin is a post-synaptic 5HT1A receptor agonist and 5HT2A receptor antagonist and has action in the central nervous system. Unlike its male equivalent Viagra, Flibanserin is not a hormonal drug and does not affect blood flow.

For now only trained physicians will be allowed to write prescriptions for the pill which should never be taken with alcohol. The risk of sudden fainting increases posing an extreme hazard for drivers. People suffering from liver problems should also not take the new drug. Addyi will come with a "boxed warning" about side effects, listing all the dangers including medicines known as CYP3A4 inhibitors that include certain steroids.
Because of severe side effects Public Citizen, a consumer watchdog group says Addyi will be pulled from the shelves in a few years time because of "serious dangers to women, with little benefit" to them.
"Unfortunately, we haven't heard the last of this drug," the group added.
"This is a product that is neither very effective nor particularly safe"" Dr. Susan Wood, a former FDA official told the NBC, adding that she was disappointed by the approval. "It won't benefit many women and at the same time the approval comes with a lot of restrictions, setting a precedent that a drug for women's sexual health has to be treated in a very special way."
You can share this story on social media: