FDA advisory panel backs 'female Viagra' to treat low sexual drive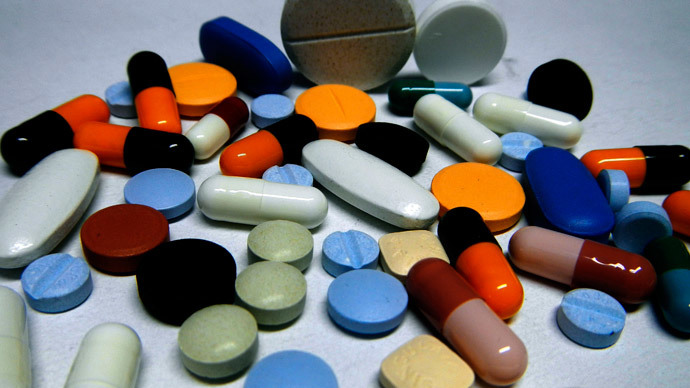 A Food and Drug Administration panel voted 18-6 to recommend approving Flibanserin, a drug to help women with low sexual desire. The FDA had rejected the drug twice before, saying the side effects outweighed its benefits.
Those side effects include sleepiness, a drop in blood pressure, and fainting. These effects are increased when the drug is combined with alcohol. On two previous occasions, the FDA had said the drug – often referred to as a "female Viagra" – had a "challenging benefit/risk assessment."
The committee on Thursday described the drug's benefit as "moderate" or "marginal."
Flibanserin was first created to combat depression, which it wasn't very good at doing. While being dubbed the "female Viagra," it has little in common with the famous blue pill that sustains erections in men for several hours by increasing blood flow to the genitalia. Unlike Viagra, which is taken when desired, Flibanserin has to be taken every day whether a woman wants sex or not. It works on neurotransmitters in the brain, affecting receptors that react to chemicals such as serotonin and dopamine, thus increasing sexual desire in some women.
READ MORE: FBI investigating Johnson & Johnson device's potential link to uterine cancer
The drug's developer, Sprout Pharmaceuticals, conducted a series of double-blind trials lasting 24 weeks in which 40-60 percent of the women participating benefited from the treatment. The committee found that, after adjusting the data to account for the placebo effect, the drug wound up helping only about 10 percent, with frequency of sexual desire increasing from two to three times a month to four times a month.
The panel's other concern was Flibanserin's interaction with other drugs like birth control pills. Some members were worried about a two-year cancer study that found mice given four times the daily 100 milligram dose experienced an increased risk of developing breast cancer tumors. The Washington Post reported "one advisory panel called the potential link to cancer a 'show stopper,' especially as the double-blind trials only lasted from one year to 18 months."
Sprout Pharmaceuticals enlisted a number of women's groups in a campaign to promote the drug as a feminist issue, pointing out that men have drugs like Viagra, but that nothing similar exists for women.
One supporter of the drug is Sally Greenberg, executive director of the National Consumers League, who said loss of libido is very destructive to women's relationships, their families, and their self-image.
"We know this is a problem with their brain chemistry. Just like depression. And, just like depression, their brain chemistry can be adjusted. We can treat it. And we should treat it," Greenberg told The Washington Post.
"I think this is a huge moment for women's sexual health, in the way that the pill was for women's sexual health and ability to control their own destiny," she said.