On the up: Erectile dysfunction drug prescriptions rise 25%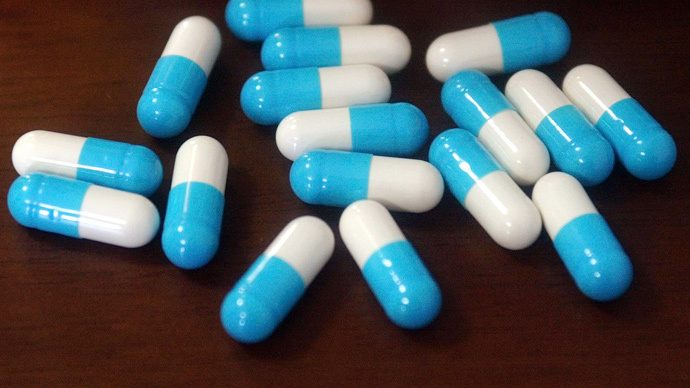 British men whose sex lives have proved a bit of a flop are being prescribed a growing quantity of Viagra and other erectile dysfunction drugs compared to previous years, official figures show.
Prescriptions for medicines including sildenafil, commonly marketed as Viagra, and other drugs rose by 25 percent over the past year, statistics from the Health and Social Care Information Centre (HSCIC) revealed.
Due to the rise in prescriptions to treat erectile dysfunction, the cost of Viagra had shriveled 85.9 percent as more alternatives became available.
There were 1.7 million prescriptions for Viagra during 2014, compared with 1.4 million in 2013 and 1 million 2004.
The figures also revealed rise in prescriptions for antidepressants over the past year, including treatments for obsessive-compulsive disorder, panic attacks and general anxiety.
READ MORE: '48 hours of hell': UK's biggest sex festival scandalizes sleepy village
Some 57.1 million antidepressants were prescribed, up 7.2 percent since 2013. It also presents a rise of nearly 50 percent since 2004.
Analysis from the HSCIC further revealed that there were over 1.06 billion prescriptions in England during 2014, which had cost the health service £8.5 billion (US$13 billion).
Numbers of prescriptions have risen by 55.2 percent in the past decade and now cost the NHS nearly 10 percent more than in 2004.
Diabetes drugs cost the health service the most money, with £849.1 million spent on the disease during 2014.
The majority of all prescriptions were given free of charge, the report found, with three fifths handed to individuals over the age of 60.
Those aged 60 and over were also responsible for 51.2 percent of all total prescriptions.
Only one in 20 were for patients under the age of 16 or 16-18 years olds in full-time education.