'​48 hours of hell': UK's biggest sex festival scandalizes sleepy village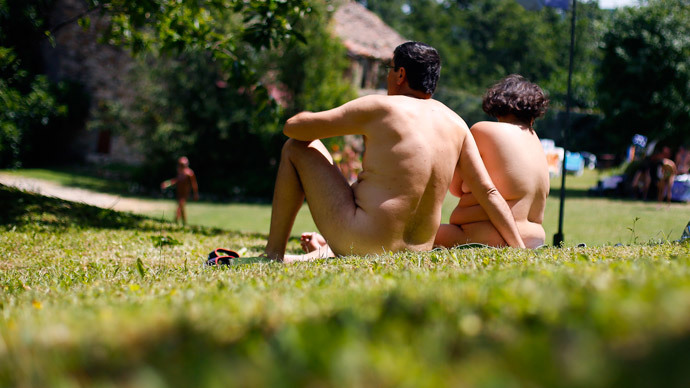 Residents of a sleepy village in Gloucestershire were left scandalized over the weekend when the UK's largest sex festival set up camp, bringing with it 'intolerable' levels of noise.
Swingfields 2015 took place in the hamlet of Flaxley in the Forest of Dean, a small community of just 30 people.
Some 500 swingers turned up for the event, which is dubbed the biggest UK lifestyle festival of the year, outnumbering local residents nearly 17 to one.
The villagers, who had no idea the festival was taking place until they saw banners reading "3 is the magic number," expressed their shock at the "intolerable" noises emanating from the field.
READ MORE: Sex, drugs & gambling: Students resort to taboo trades to meet living costs
"It was quite a shock when we went down to the gates on Thursday night to ask them to keep the music down," one local said.
"Let's just say when we saw a banner with the words '3 is the magic number' and a variety of interesting images we knew this wasn't just your usual music festival."
Villagers said they should have been told in advance about the event, which began last Thursday at 12pm and ended Sunday at 2pm.
The location was kept secret from ticket holders until two days before it began in order to keep the festival "discreet and secure."
The sex festival boasted hot tubs, a sauna, market stalls selling adult toys and a "pamper zone" offering massages and manicures.
"The fact is, it is not even about the nature of the festival as people can do what they like in private," another villager said.
"It's the noise which has just been intolerable. It has been 48 hours of hell. I have had just four hours of sleep since Thursday."
READ MORE: CNN spots 'ISIS flag' at London LGBT march – featuring dildos & anal plugs
"We keep going to ask the organizers to turn the music down and have contacted Environmental Health and the police, but nothing has been done," they added.
Another villager said the location of the festival was inconsiderate given that children live in the area.
"The fact that people can come into our village without any regard for our community which includes a large number of young families is just repulsive," the unidentified resident said.
Tickets to camp at the festival started at £315 (US$490) for a two-person bell tent and went as high as £555 ($865) for a North American hand painted Sioux tipi.
The only dress code stipulated was that attendees must have their bottom halves covered up.
While single men were able to attend, there were a limited number of places in order to ensure "a perfect balance for all guests."
The first Swingfields festival was held in 2013 in Worcestershire and saw 250 swingers attend.
You can share this story on social media: