No artificial deadlines in nuclear deal negotiations with Iran – Lavrov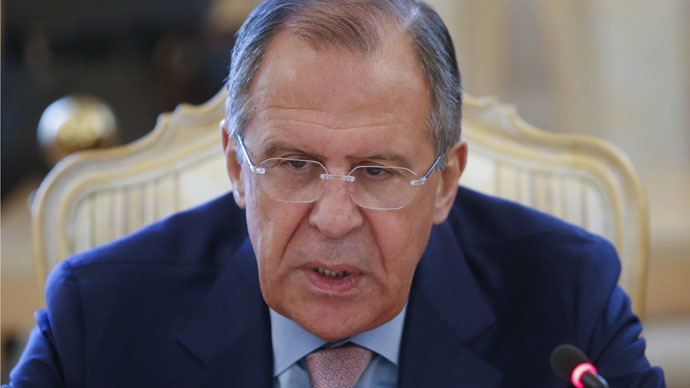 There won't be any artificial deadlines for the nuclear talks between Tehran and six world powers, announced Russia's foreign minister before leaving the Vienna summit. Experts are now discussing issues to clear the way for diplomats, he said.
"We've seen significant progress," Lavrov said.
Deputy ministers, officials and experts from Iran and P5+1 countries are now busy discussing some eight technical issues needed to be accorded on before diplomats proceed with further steps towards a general nuclear agreement, Lavrov revealed.
The "polishing" of these issues is going to take a day or two, he said.
"We are continuing to negotiate for the next couple of days. This does not mean we are extending our deadline," told reporters European Union foreign policy chief Federica Mogherini.
"As far as France is concerned, we are insisting on necessary limitations on nuclear research and development, sanctions and their re-establishment, and the possible military dimensions," Reuters cited French Foreign Minister Laurent Fabius as saying.
"I will return to Paris tonight ... and I will return tomorrow at 21:45 (19:45 GMT)," Fabius added.
READ MORE: Nuclear deadline: Protracted Iran talks near resolution
"There's good will to accommodate each other's interests," said Lavrov, adding that the sides are now discussing certain procedures and steps to eliminate credibility doubts on either side.
Both sides are trying to negotiate more "positive concessions" for themselves, said Lavrov, which he finds is only natural. Reaching an agreement has become even closer, he believes.
Nobody is speaking about "artificial deadlines" and everybody is concentrated on reaching a "quality agreement" and there's every reason that "we will reach it," Lavrov said.
Iran's deputy chief negotiator, Seyed Abbas Araqchi at the end of discussions on Tuesday pointed out that only "seven to 10 issues of difference" between Iran and the P5+1 remained with "only two or three" of them being "fundamental and important".
"We are now at a highly sensitive stage and we are trying to narrow down the gap and reach an agreement if possible," Araqchi told Iran's Fars news agency.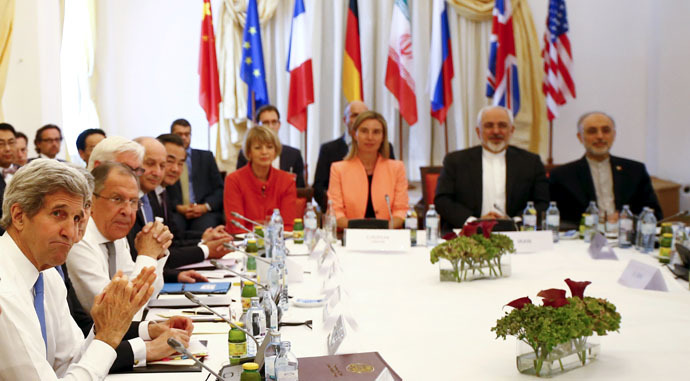 Asked by Fars about the progress made in drafting the five annexations to the main text, the negotiator said the "sanctions annex is 96% complete, with two to three small issues left undecided."
While saying that P5+1 agreed on the "removal of all financial and economic sanctions on the day that a final deal is signed", Araqchi warned that differences over other sanctions remain, "including the arms embargoes against Iran."
"The arms embargoes themselves are not so much important to Iran, but the point is that no sanctions should be kept if there is to be a deal with Iran," he reiterated.
As far as the much talked about deadline goes, Araqchi was clear: "Deadlines are no sacred sanctuary... we are ready to stay here as long as it takes," he said.
The US also said on Tuesday that an interim nuclear deal between Iran and six major powers will be extended through Friday to allow for more time for talks on a final agreement.
READ MORE: Approaching a final deal: Timeline of Iran's nuclear program controversy
According to US delegation spokeswoman Marie Harf, the parties "have made substantial progress in every area, but this work is highly technical and high stakes for all of the countries involved. We're frankly more concerned about the quality of the deal than we are about the clock, though we also know that difficult decisions won't get any easier with time - that is why we are continuing to negotiate," she added.
Lavrov says the Iranian nuclear deal should become a "joint contribution to non-proliferation regime."
The sides of the negotiations are going to set up mechanism administered by the UN Security Council that will review complaints on non-compliance with the deal by either sides, Lavrov said.
The main question that remains to be resolved is the arms embargo issue, he stressed.
There is a need to build a coalition to fight terrorists in the Middle East region that will include Iran, and if arms embargo on Tehran is lifted, it will be helpful, Lavrov said.
Meanwhile the European Council has announced that it prolonged the suspension of EU sanctions against Iran until July 10.