​Australia's opposition urges conscience vote on gay marriage following Irish referendum
Published time: 26 May, 2015 14:13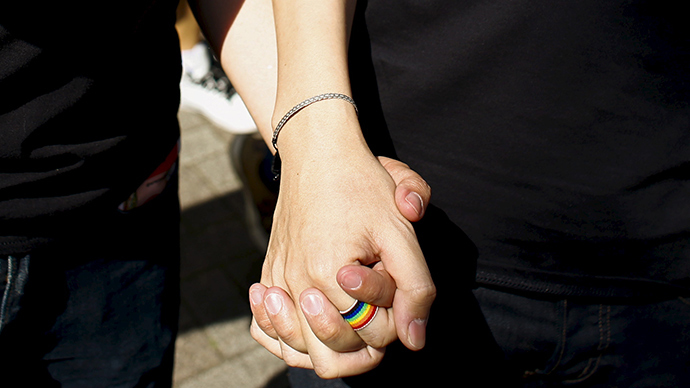 The leader of Australia's Labor Party will put forward a bill on same-sex marriage next week, urging the government to hold a conscience vote. National debate has been renewed following Ireland's historic referendum last Friday.
Bill Shorten has given notice that he will move his private member's bill on Monday. The legislation is seconded by Shorten's deputy, Tanya Plibersek.
"I believe the time has well-and-truly come for the parliament to debate marriage equality," Shorten said in a statement.
He added that Australia's "current law excludes some individuals – and to me, that is unacceptable. It says to them: your relationships are not equally valued by the state, your love is less equal under the law."
I have given notice that I will move a Bill on Monday which will finally bring about #marriageequality in Australia pic.twitter.com/sOdY3R2gb1

— Bill Shorten (@billshortenmp) May 26, 2015
Conscience vote
Well aware that the bill will "not have the universal support" of his colleagues, Shorten is asking for a conscience vote in the lower house. That is, MPs would vote with their personal beliefs – not according their party's official line.
"It will challenge the deeply held personal beliefs of MPs and senators on both sides of politics," Shorten said.
READ MORE: Bakery guilty of discrimination for refusing to make pro-gay marriage cake
Labor MPs have been granted the freedom to vote with their conscience, but Shorten says that Prime Minister Tony Abbott is "currently denying his party" the same right.
Even with a conscience vote in the Labor Party, Shorten does not have enough numbers to pass the bill. Therefore, the legislation relies on other parties granting their MPs a free vote.
"I know there are Coalition MPs who'd support marriage equality if Tony Abbott granted them a free vote," Shorten said.
Though Abbott has not yet publicly denied his MPs the right to a conscience vote, he is on record reiterating his opposition to gay marriage earlier this week.
The prime minister is facing pressure from his own sister, who is a lesbian.
"I'd like something more from the current prime minister, who happens to be my brother," said Christine Forster, who is also a Liberal councilor in Sydney.
"I absolutely will be lobbying my brother, and I hope the party room makes enough noise about this," she told Sky News.
READ MORE: France's main Protestant Church gives blessing to gay marriages
But those who oppose gay marriage have begun to lobby against Shorten's bill.
Urging parliamentarians to vote against the bill, Christian Lobby Director Lyle Shelton said: "It is disappointing that Australia's alternative prime minister is legislating a family structure which requires a child to miss out on their mum or dad."
"I wonder if Mr. Shorten has considered the consequences of changing the definition of marriage," he added.
On the other hand, Greens Senator Sarah Hanson-Young said it was "wonderful" to see more MPs pushing for marriage equality. Her party brought forward a Senate debate on its marriage equality bill on Tuesday.
Australia to follow in Ireland's footsteps?
The move comes after Ireland's landmark referendum on gay marriage, which was the world's first national vote on the issue. According to official results, a resounding 62.1 percent voted in favor of marriage equality.
The referendum prompted calls for similar votes in other countries, includingGermanyand Australia.
But Abbott has dismissed the idea, stating that "referendums are held in this country where there's a proposal to change the constitution. I don't think anyone is suggesting the constitution needs to be changed in this respect."
READ MORE: Cameron appoints 'anti-gay marriage' MP as equalities minister
Regardless of whether a conscience vote or referendum takes place, Communications Minister Malcolm Turnbull says he is "confident the matter will be dealt with in the course of this year and of course, we obviously need a bill. There is a change in sentiment all the time."
"I have never seen a social issue which has changed attitudes as rapidly as this one. So my feeling is that it is very likely to pass," Turnbull, on record as supporting same-sex marriage, told ABC radio on Tuesday.