​Block first, warrant later: Turkey drafts bill on website shutdowns without court order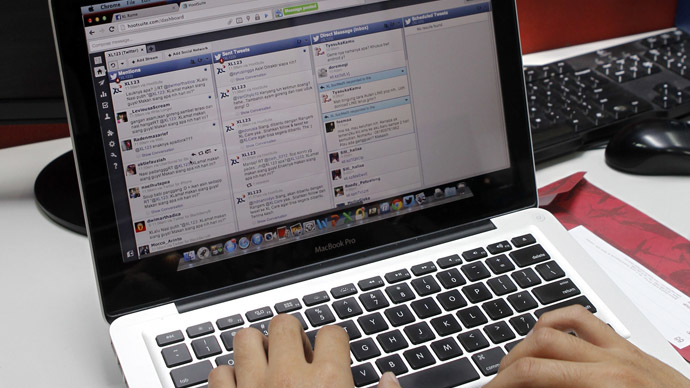 In its latest attempt to control the internet, the Turkish government announced it's looking into a bill that would grant powers to block any site that is considered as threatening "national security and public order" without an immediate court order.
The bill would give a green light to the prime minister and communication minister to make such decisions.
"If a situation concerning … public order and national security [arises] … the prime ministry, TİB [Telecommunications Directorate] will be able to temporarily remove content or block access," Transportation, Maritime Affairs and Communications Minister Lütfi Elvan told reporters.
He noted that even though the website could be shut down immediately, a court order would still have to be filed "within 24 hours."
"The judge shall announce his decision within 48 hours from the time of [action]; otherwise, the [prohibition] shall automatically be lifted."
The new draft bill also discusses penalties for not cooperating and includes fines up to 500,000 lira (US$215,000).
Turkey has already blocked websites such as Twitter and YouTube under court order in the past, citing security reasons.
The decision to turn off Twitter on March 21 came after audio recordings allegedly proving corruption among Turkish Prime Minister Tayyip Erdogan's associates were posted on the site.
READ MORE: Turkey blocks Twitter after PM threatens to wipe it out
Meanwhile, the access to YouTube was cut off on March 27 after an explosive leak of audiotapes, which appeared to show ministers talking about provoking military intervention in Syria, was uploaded to the site.
Top government officials could reportedly be heard discussing a potential attack on the tomb of Suleyman Shah, the grandfather of the founder of the Ottoman Empire.
READ MORE: Turkey shuts off YouTube after 'Syria invasion plan' leak