Sydney gunman identified as Iranian-born Man Haron Monis, on bail for violent crimes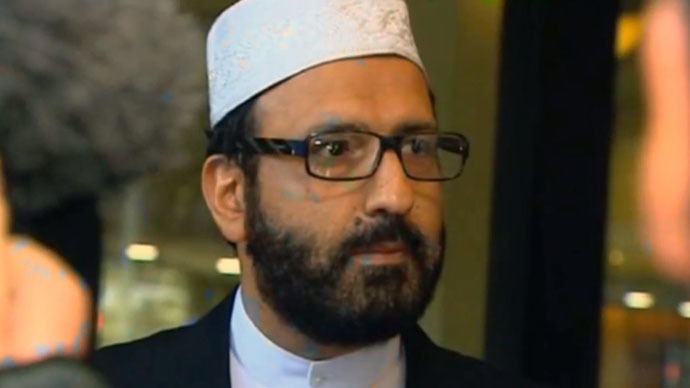 Sheik Man Haron Monis, an Islamic 'spiritual healer' who is facing charges of sexual assault and being an accessory to murder, has been identified as the man who has taken civilians hostage in a Sydney café, according to local media citing police sources.
READ MORE: #SydneySiege: 'Islamist' hostage drama in Australia LIVE UPDATES
Australian Prime Minister Tony Abbott announced that the Iranian-born hostage taker was mentally unstable.
"He [Man Haron Monis] had a long history of violent crime, infatuation with extremism, and mental instability," Abbott said. "As the siege unfolded...he sought to cloak his actions with the symbolism of the ISIL death cult."
Abbott said that Australian authorities knew of the suspect's extremist outlook prior to the hostage siege, from threat letters he sent to Australian soldiers deployed in the Middle East.
"We know that he sent offensive letters to the families of Australian soldiers killed in Afghanistan and was found guilty of offences related to this," he said. "We also know that he posted graphic extremist material online. Tragically, there are people in our community ready to engage in politically motivated violence."
At the same time, Abbott praised police conduct during the tense hours of the standoff.
"There's no operational reason for that name to be held back by us now," an anonymous police source told Reuters.
The Iranian-born 50-year-old fled to Australia in 1996, but came to prominence after 2007, when he began sending "hate mail" to families of soldiers, who died while fighting in Iraq.
READ MORE: Police storming Lindt Cafe in Sydney, reports of shots fired, loud bangs
Despite claiming to be a peace advocate, and even chaining himself to a courthouse, Monis was sentenced to 300 hours of community service last year.
#Sydney hostage-taker named as #Iran-born cleric Man Haron Monis. Reportedly 50 charges of sexual assault to his name pic.twitter.com/tGxoDRJWpQ

— Camilla Schick (@CamJourno) December 15, 2014
Since then, his charge sheet has included much graver offences.
In December last year, Monis was accused of helping his current partner, Amirah Droudis, to murder his ex-wife, Noleen Hayson Pal. The woman had been stabbed several times and set alight in a Sydney apartment in April 2013.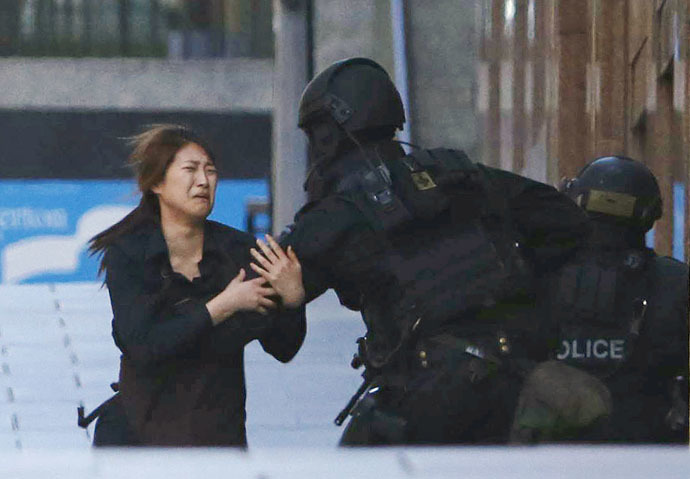 Monis had been locked in a custody battle with Pal, and prosecutors say he staged a heart attack, car accident and a robbery to create an alibi on the day of the murder.
READ MORE: #Self-ish: Sydney siege selfies spark social media backlash
In April this year, Monis, who was on bail, was re-arrested after multiple reports of sexual abuse emerged.
Between 2000 and 2002, Monis styled himself as an "expert in astrology, numerology, meditation and black magic." More than 40 women have alleged that he used this as an opportunity to sexually assault vulnerable clients, who came to him for help.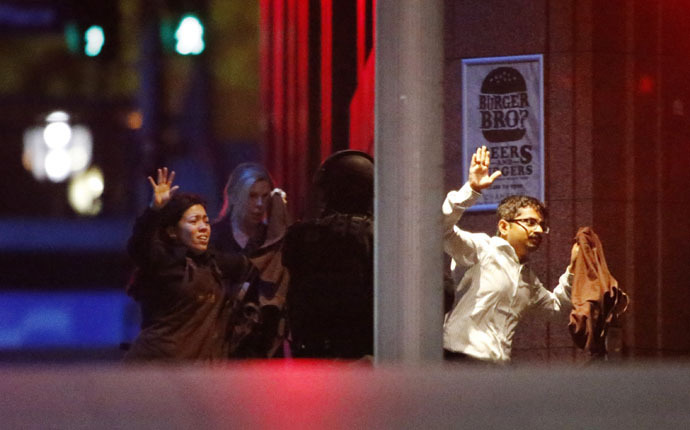 Despite police concerns that Monis could attempt to extract revenge against his accusers, the preacher was once again released prior to his hearing.
Monis, who accumulated more than 14,000 followers on his Facebook page before it was shut down on Monday, accused the government of systematic persecution.
Monis was due to face trial for both sets of charges next year.
On Monday he walked into Lindt cafe in central Sydney, reportedly brandishing a gun. More than a dozen hostages were thought to remain inside, before police began a storm as night fell.
You can share this story on social media: