Canadian ISIS member calls for attacks against his country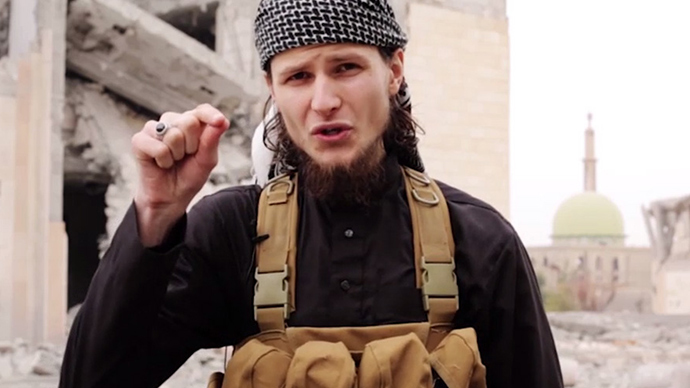 An Ottawa native-turned-extremist appeared in a video where he rebukes the Canadian government for participating in the fight against the Islamic State, while calling on Muslims to carry out attacks on Canadian soil.
In the six-minute video, a young man who identifies himself as Abu Anwar al-Canadi is seen standing before the ruins of a building, with a mosque in the background.
He proceeds to tell his fellow Canadians that they have "absolutely no right to live in a state of safety and security" when the Canadian government is presently "carrying out atrocities" against the adherents of the Islamic faith, he said, in comments reprinted by the National Post.
READ MORE:Canada charges 15yo with terrorism offences – for robbery
Attacks on Canadian soil "where it hurts you the most" should not come as a surprise to Canadians, the video states.
The man in the video has been identified as John Maguire, 24, who reportedly converted to Islam before leaving his homeland sometime last year. Maguire, who reportedly left the University of Ottawa before graduation, speaks perfect English in the brief declamation.
The video – like so many others before it - was picked up by the SITE Intelligence Group, a private agency co-founded by Rita Katz that tracks extremist website activity. The piece was reportedly produced by a "propaganda group" connected to Islamic State [IS, formerly ISIS/ISIL], although SITE does not provide the name of the group.
Abu Anwar al-Canadi, one of the dozens of Canadians thought to have joined extremist groups in Iraq and Syria, called on Canadians to "follow the example" of the attackers who struck in Ottawa and Saint-Jean-sur-Richelieu, Quebec, in October.
On October 22, 2014, Michael Zehaf-Bibeau fatally shot a sentry at the Canadian National War Memorial in Ottawa. He then drove to the parliament building where members of the Parliament of Canada were in session. Zehaf-Bibeau ran inside the building and was killed by the Commons Sergeant at Arms.
Two days earlier, a man used his car to run over two Canadian soldiers in Saint-Jean-sur-Richelieu, killing one.
Public Safety Minister Steven Blaney, who had seen the video, said terrorism continues to be a threat to Canadians.
"That is why we are taking part in the coalition that is currently conducting air strikes," Blaney said, as quoted by Reuters
"Terrorism remains a real and serious threat to Canadians, which is why we must remain vigilant."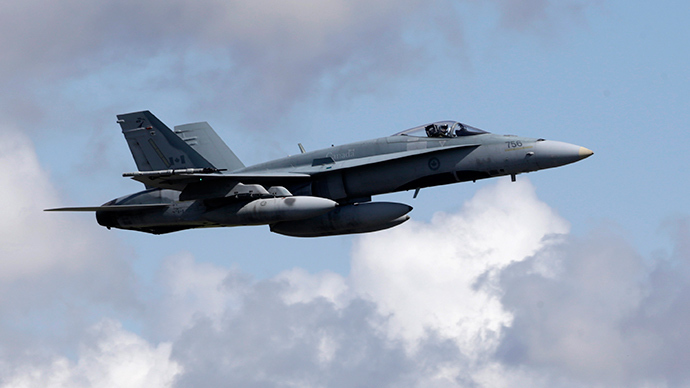 Canada has sent six fighter jets to Kuwait to participate in airstrikes against the IS in Iraq and Syria.
READ MORE:Canada carries out its first airstrikes against Islamic State
Meanwhile, the Canadian Embassy in Cairo announced it would be closed until further notice due to security concerns.
A message on the embassy's website read, "The ability to provide consular services may occasionally be limited for short periods due to unsettled security conditions."