Canadian soldier dies after suspected Islamic radical's car attack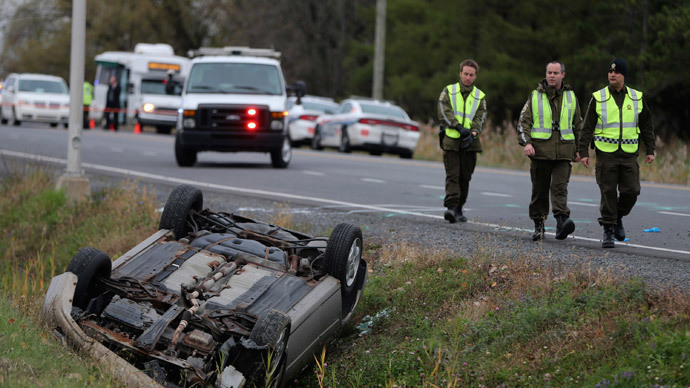 A soldier from Canada has been killed after a road accident suspected to have been caused by an Islamic militant. He was one of two soldiers involved in the attack which is the first of its kind in Canada since it joined the fight against IS.
The identity of the soldier who died on Tuesday has not yet been released, a police spokesman told Reuters. The 25-year-old driver, however, was identified by Canadian media as Martin Couture-Rouleau who was a Quebec resident.

The anonymous soldier had been walking near a Quebec shopping center when he was mowed down in an attack, following a car chase, which police officials say was deliberate. The incident took place in the town of Saint-Jean-sue-Richelieu on Monday. Rouleau was shot dead by police shortly after the attack.

His Facebook page, under the name Ahmad Rouleau, displays some anti-Christian and pro-Islamic posts.
Unnamed sources told local La Presse and Journal de Montreal, that Rouleau's passport had been confiscated earlier in the year, while a neighbor, speaking to Reuters on condition of anonymity, said he became radicalized approximately a year ago.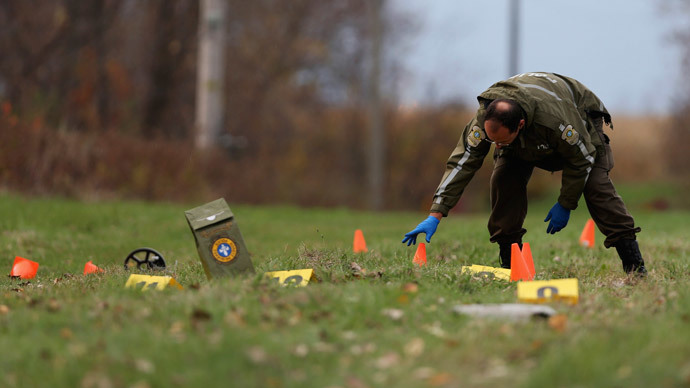 He was apparently known to authorities, according to Prime Minister Stephen Harper's office. Harper told reporters on Tuesday that the attack had been "clearly linked to terrorist ideology".
Canada has frequently expressed concern over the potential for young men to become radicalized and has already committed itself to sending six fighter jets to participate in the anti-IS campaign in Iraq. It made the commitment on October 7.
The Canadian Security Intelligence Service (CSIS) stated on Monday that there was concern over how the IS social media campaign contributed to radicalization.
Jeff Yaworski, deputy director of operations at the spy agency said on Monday that the IS
"message and successful social media strategy could inspire radicalized individuals to undertake attacks here in Canada."

He added that there are some 50 people who are actively involved with IS in Canada. However, the Royal Canadian Mounted Police (RCMP) has been monitoring roughly 90 individuals who have been intending to go abroad.
You can share this story on social media: