Canada to revoke passports of citizens who leave to fight alongside ISIS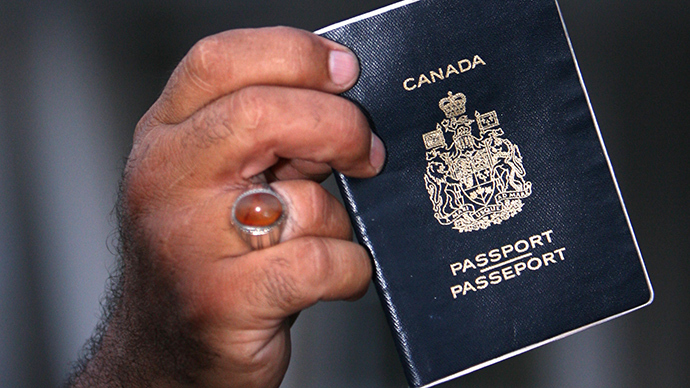 As hysteria over the Islamic State (IS, formerly ISIS) goes global, the Canadian government has announced it will invalidate the travel documents of any citizen who travels overseas with the intention of joining an extremist group.
Under the long-established Canadian Passport Order, which gives officials the right to terminate citizens' travel papers, Ottawa has begun revoking the passports of individuals who fly to overseas destinations such as Iraq and Syria to fight alongside IS and other terrorist groups.
READ MORE: Wanted: US puts $10 million bounty on killers of journalists
"If we have evidence – and I mean substantive, incontrovertible evidence – that someone has left Canada with the intention of committing what would be an indictable offense here, including terrorism, then we can revoke, suspend or invalidate their passport," Alexander told CTV News.

The minister said the measure is intended to prevent young people "from going down this misguided path," while admitting that those who plan to travel overseas to join a terrorist group are limited to "a small group of people."

Alexander told the National Post that the government has already handled "multiple cases" that led to the termination of the passports of individuals who had not yet left the country, but who had intended to serve as foreign fighters.

The government says about 30 Canadians are with extremist groups in Syria and 130 are active elsewhere.

"Yes, I think it's safe to say that there are cases of revocation of passports involving people who've gone to Syria and Iraq already," he continued. "I just don't want to get into the numbers, but multiple cases."

The minister said the move to revoke passports of Canadians suspected of joining a terrorist outfit would "ensure that the good name of Canada…is not associated with the menace of terrorism."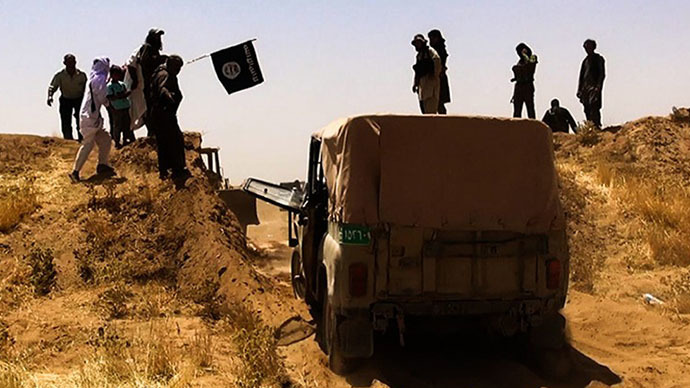 The move on the part of the Canadian authorities appears part of an effort to prevent Canadian nationals from reentering the country after becoming exposed to extremists and their tactics. It also means that Canadian citizens who make the decision to fight in Iraq and Syria will be stranded there, since they would face a flight ban with a revoked passport.

Earlier, the Post revealed the identity of a Canadian - Mohammed Ali, a 23-year-old from Mississauga, Ontario, who allegedly departed Canada in April to join IS. The newspaper said he wrote online about "playing soccer with severed heads."
Other Canadians who have reportedly left Canada to join extremist groups include Hasibullah Yusifzai of Burnaby, British Columbia, and Calgary's Farah Shirdon, who used Twitter to threaten the United States before his account was suspended.
Not everybody, however, is comfortable with the idea of the Canadian government revoking passports, especially as it is being done with a lack of transparency.

Citizenship and immigration lawyer Joel Sandaluk said that while the government has a legal right to invalidate passports, the secrecy surrounding the decision-making process is disturbing.

"The thing that's curious about this is, it's not exactly all that clear on what information the government is basing these revocations," Sandaluk told CTV's News. "The government is asking us to place an extraordinary amount of faith in their ability to operate."

"And the suggestion that they're doing this within the full rigor of the law isn't really entirely clear to me, because it seems to be a process that is shrouded in mystery," he said.
You can share this story on social media: