​'Kids were possessed by spirits': Woman in Spain charged with killing her babies
Published time: 5 Dec, 2014 20:36
Edited time: 5 Dec, 2014 20:46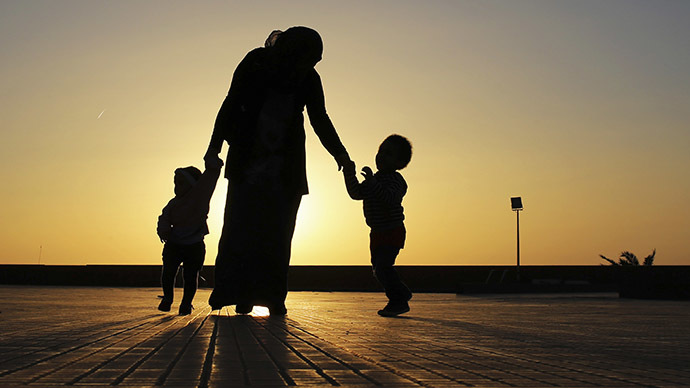 A 27-year-old Moroccan woman has been accused of asphyxiating two of her young daughters and attempting to kill a third baby because she was convinced the children were "possessed by evil spirits."
The woman, identified only as Ikram B., has lived in Spain for six years. On Wednesday she pleaded not guilty to charges including two counts of murder, and one of attempted murder.
In a police statement written with the help of an interpreter, Ikram explains that she believed her children were possessed by Djinn, an evil spirit described in the Koran as attacking children under three months old, according to The Local. The woman also noted that she believed her house was haunted.
In November, Ikram, accompanied by her mother, arrived at the Fuentes Norte health center in Zaragoza with the body of her youngest daughter, who was less than three months old at the time. The child had died of asphyxiation, it was found out.
Three years earlier a similar incident occurred. In July 2011, another of Ikram's daughters was pronounced dead after suffering the same type of symptoms. The baby's parents objected to an autopsy on religious grounds, and cause of the death was ruled an accident.
However, when the Moroccan immigrant returned to the hospital in the spring of 2013 with a two-year-old who was also exhibiting signs of asphyxiation, including vomiting blood and unusual coloring, doctors grew suspicious. The child survived and was held in the hospital for a month.
Meanwhile, pediatricians, suspecting foul play notified the local police force. The Aragon Violent Crimes Unit and the Child Protection Unit set up 24-hour surveillance of both the child and her parents but could find nothing incriminating.
The father of the murdered girls, who has also been detained, worked as a cobbler.
After the child's release, authorities requested a psychological evaluation of Ikram but it is unclear if it was ever carried out. Neighbors have described the woman as reclusive and say they do not recall the last time they saw her out.
The mother is currently being held at the Zuera prison in Zaragoza. The woman's lawyer Pedro Pascual has told reporters that his client "does not know what happened," according to El Mundo.