​NSA official charged in brutal death of adopted son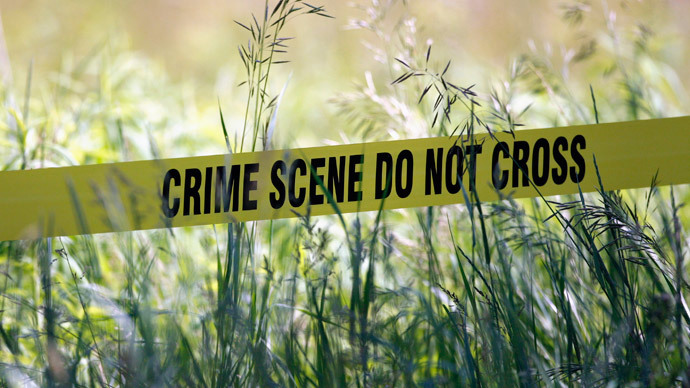 An intelligence official at the National Security Agency has been charged with first-degree murder and child abuse after his three-year-old adopted son died of multiple blunt force injuries.
Brian Patrick O'Callaghan, chief of the NSA's Korea division, was arrested at work on Feb. 16, according to WUSA. O'Callaghan, 36, of Damascus, Maryland, is being held without bail for the death of Hyunsu O'Callaghan, who died on February 3.
According to court documents, O'Callaghan brought an unresponsive Hyunsu to a Germantown, Maryland emergency room on Feb. 1. Hyunsu was transported to the Children's National Medical Center in Washington, DC, where medical doctors told police that the boy's injuries included hemorrhaging of the brain. In all, the injuries indicated that Hyunsu had been recently beaten, medical personnel believed.
An autopsy found that the cause of death was multiple blunt impact injuries. Hyunsu's skull was fractured, according to court documents. Doctors also reported many contusions all over the boy's body and evidence of trauma on his scrotum.
Brian was the sole caretaker of the boy from Jan. 31 to Feb. 1, as his wife Jennifer was out of town. The couple adopted Hyunsu from South Korea, and he had been in the US since October 2013. Brian told police that the boy bonded with his mother, but that he had yet to develop much of a relationship with him. The couple has a seven-year-old biological son, Aiden.
Brian O'Callaghan could not explain the injuries at the time, according to WUSA. But upon investigation, Brian told police that on Jan. 31, Hyunsu slipped in the shower, falling and hitting his shoulder in the bathtub. Brian said he comforted Hyunsu and put him to bed.
The next day, Feb. 1, Brian said he took Hyunsu and Aiden to the park and to a fast food restaurant for lunch. He told police he put Hyunsu down for a nap around 2 p.m. EST. When he went to check on him two hours later, Brian found a pink-colored fluid or stain on the bed and mucus oozing from his nose. Brian told police he changed the sheets and wiped Hyunsu's nose, though the boy did not wake up.
Then around 5 p.m., Brian again checked on the boy only to find much more mucus coming from his nose. When he picked up Hyunsu, the child began to vomit, Brian told police.
Charging papers say Brian told police that he took off Hyunsu's clothes and washed him before contacting his wife, who told Brian to take the boy to the hospital, which he did.
In Montgomery District Court on Tuesday, during the first hearing in the case, Assistant State's Attorney Donna Fenton listed the boy's many injuries for Judge William Simmons.
"An absolutely horrific crime on an absolutely innocent young victim," said Fenton, according to The Washington Post. "Basically this child was beaten to death from head to toe."
Brian's attorney, Steven McCool, described the death as "a tragedy, not a crime," according to the Post.
"[O'Callaghan] has the unwavering support of his family, they know he is incapable of committing the crimes alleged," McCool said Tuesday.
Brian's wife, his parents, and his in-laws came to the hearing.
"I find it impossible to believe that he's been indicted for murder because he's worked so hard to get this baby," William Rose, Brian's grandfather, told the Post. "He was so loving with him. He's been so wonderful with his other child. I've never seen him do anything that would make me believe he is capable of that."
Brian was a decorated US Marine, serving in the Marine Reserves from 1997 to 2004 as an artillery cannoneer. He saw deployments to Kosovo and El Salvador, and was involved in operations during the invasion of Iraq in 2003 – specifically in Al-Wasit Province, Al Nasiriyah, and Al Kut, according to D.C. Crime Stories.
You can share this story on social media: