Denmark hopes vote on Palestinian sovereignty can lead to peace in Mid-East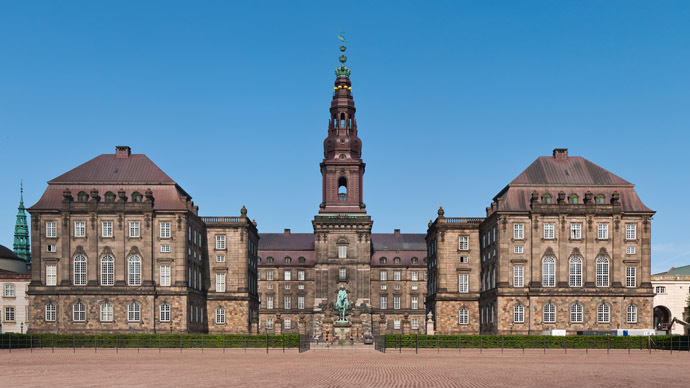 Denmark is the latest EU nation set to hold a vote to recognize Palestine. Politicians hope a 'yes' vote will rekindle peace talks between Israel and Palestine, and it could go a long way to Copenhagen formally recognizing Palestine.
The motion was put forward by three Danish left-wing parties, the Red-Green Alliance, the Socialist People's Party and Greenland's Inuit Ataqatigiit. Neither faction has much clout in the Danish parliament, but they want to vote on a resolution to tell the government the time is right to acknowledge Palestinian statehood.
"The parliament directs the government to recognize Palestine as an independent and sovereign state within pre-1967 borders and, by extension, [to] provide the state of Palestine with full diplomatic rights," the draft text says.
@UN Marking The International Day of Solidarity w/ the Palestinian People, #SolidarityDay@Palestine_UNpic.twitter.com/usBBrGun1t

— Danish UN Mission (@Denmark_UN) November 24, 2014
Holger K. Nielson, who was a former Danish foreign minister, was one of the politicians behind the proposal, having been inspired by fellow Scandinavian nation, Sweden, with their decision to fully recognize Palestine. However, he is not sure whether the bill will be passed when the vote does take place in early January, with a debate on the topic set for December 11.
"I don't think we'll get a majority, but at least we'll have a good discussion," he told the EUobserver on November 24. However, he did say that if the motion is passed then it will put pressure on the government to pass the resolution in political terms, even if they are not legally obliged to do so.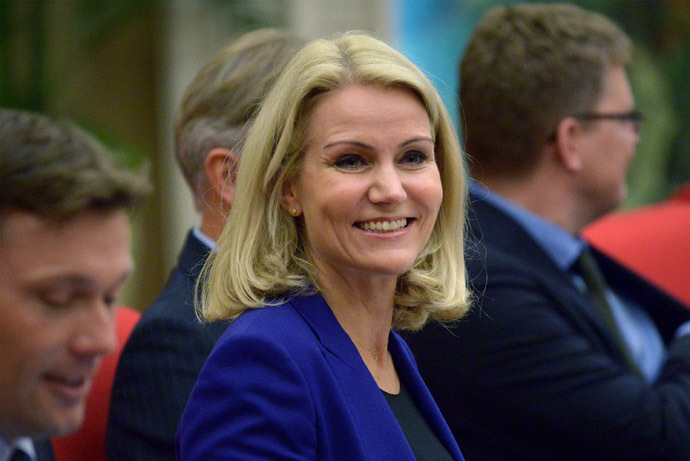 Not everyone is in favor of the vote. Danish Prime Minister Helle Thorning-Schmidt says her country will not recognize Palestine as a state at the moment.
"We all have the same goal of creating peace in the Middle East," Thorning-Schmidt said at a meeting of Nordic and Baltic prime ministers in Stockholm last month. "In Denmark, we also support a two-state solution, but we have chosen another direction and we stand by that. But it is important to say that every country makes its own decisions on this question, but we all agree on the same goal: creating peace in the Middle East," according to Haaretz.
Copenhagen's current foreign minister, Martin Lidegaard, says while eventually Danish recognition of Palestine is inevitable, the timing has to be right. He believes Denmark would be better off raising the issue of illegal Israeli settlements and urged the EU to take action.
"Israel continues to, unacceptably, expand the illegal settlements and thus de facto undermines the possibilities for a two-state solution," he said. "The chances of bringing together the EU and actually influencing the conflict would be greater if we consider further action against the settlements," which was reported by EUobserver.
France threatens to recognize Palestine, if peace talks fail
Britain and Spain have already voted to pass non-binding agreements, while Sweden went one step further in officially recognizing Palestine, a move that brought condemnation from Israel. France is the next country set to hold a non-binding vote on December 2. The motion is expected to pass through the lower house, while French politicians believe that recognizing Palestine could be a step towards ending the conflict in the Middle East.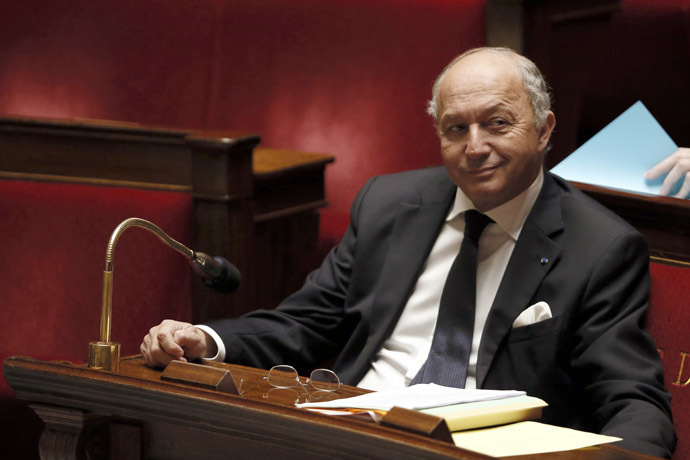 Paris continues to work in conjunction with its partners to create lasting peace in the region and wants to set up a two-year timeframe to end the conflict through a resolution with the backing of the United Nations. However, according to France's Foreign Minister Laurent Fabius, who said earlier that France would eventually recognize Palestine, this process could be speeded up if further peace talks don't yield any lasting results.
"If this final effort to reach a negotiated solution fails, then France will have to do what it takes by recognizing without delay the Palestinian state," Fabius told parliament, as reported by Reuters.
Si cette ultime tentative n'aboutissait pas la #France prendra ses responsabilités en reconnaissant l'Etat de #Palestine nous y sommes prêts

— Laurent Fabius (@LaurentFabius) November 28, 2014
[If this latest attempt does not succeed then France is ready to assume its responsibilities by recognizing the State of Palestine.]
Israeli Prime Minister Benjamin Netanyahu warned France ahead of the vote it would be making a "grave mistake" if it recognized Palestine.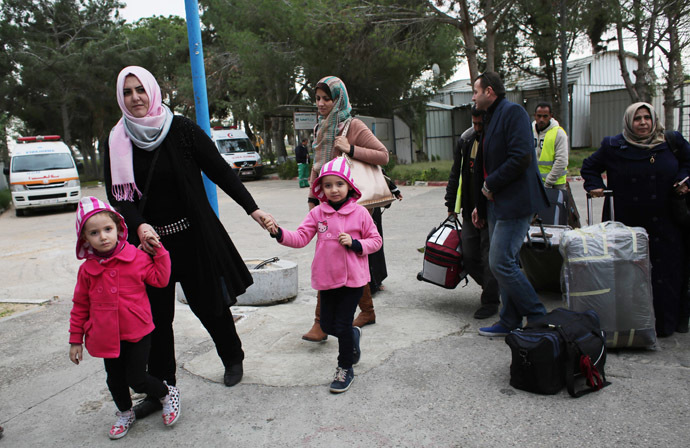 "Do they have nothing better to do at a time of beheadings across the Middle East, including that of a French citizen?" he told reporters on November 23, apparently referring to Herve Gourdel, who was executed by Algerian jihadists in September.