France FM says recognizing Palestine should help '2-state solution' as parliament mulls bill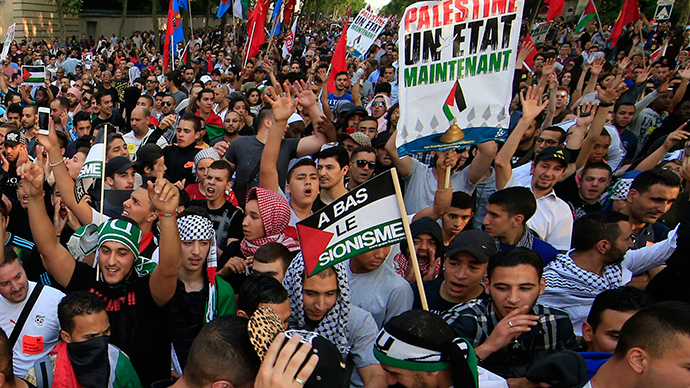 France does not want the recognition of Palestine as a state to be "symbolic." Instead, the decision should be "helpful to peace" and contribute to a two-state solution, according to Foreign Minister Laurent Fabius.
READ MORE: UK MPs pass motion to recognize Palestine as a state
"From the moment that we say there must be two states (Israel and Palestine), there will be a need for recognition of the Palestinian state, that goes without saying," Fabius told the French lower house (National Assembly) on Tuesday, as quoted by AFP.
"The only question is what are the procedures and how to be most effective. What we want is not a symbolic issue but to be helpful to peace," the minister added.
Fabius said the "right time" for such a move would be when other negotiating options have failed to work.
France's official position came to light just one day after the British parliament voted in favor of a symbolic move to recognize Palestine as a state.
The vote – which took place on Monday evening – saw 274 MPs come out in support of the motion, while 12 voted against it.
"This House believes that the Government should recognize the state of Palestine alongside the state of Israel as a contribution to securing a negotiated two-state solution," the passed motion reads.
The House of Commons has hosted the debate on Palestinian statehood since 2012, when a petition calling for the motion garnered over 100,000 signatures.
Earlier this month, the Swedish parliament also voted in favor of recognizing a Palestinian state, making it the first EU country to do so.
The move follows failed peace talks between Israel and the Palestinian Authority (PA), as well as Israel's Operation Protective Edge, which killed more than 2,000 Palestinians and dozens of Israelis.
So far, at least 112 countries have recognized Palestine as a state, according to AFP. However, the PA puts that number at 134.
You can share this story on social media: