Israel will not change decision on new settlements – official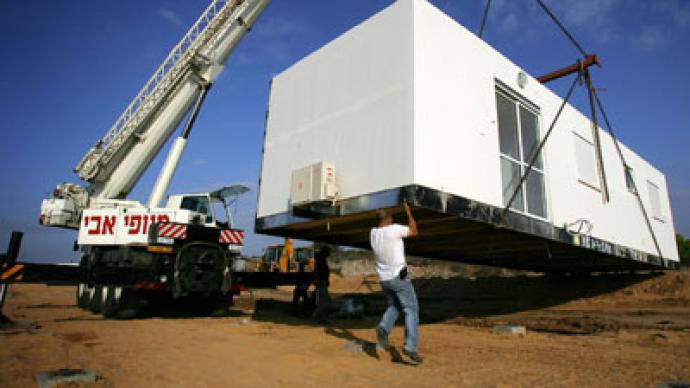 Israel says it will not back down over a plan to erect 3,000 houses in disputed land on the West bank and East Jerusalem, an official stated. The plan stirred international condemnations with Israeli envoys being summoned by several countries.
­An official from Israeli Prime Minister Benjamin Netanyahu's office was quoted by Jerusalem post as saying that "Israel will continue to stand by its vital interests, even in the face of international pressure". He added that "there will be no change in the decision that has been made.""The Palestinian unilateral move at the UN is a blatant and fundamental violation of agreements to which the international community was a guarantor," the official was quoted as saying. "No one should be surprised that Israel is not sitting with its arms folded in response to the unilateral Palestinian steps."The news from the PM office comes after several states – Britain, France, Sweden, Spain and Denmark – summoned ambassadors from Israel to express concerns over Israel's intensions and to show their disapproval of the decision. France- the first major European country to show support for Palestinian recognition at the UN- and Britain, slammed a new Israeli settlement-building plan as contrary to peacemaking with Palestinians, saying it makes progress through negotiations harder to achieve.But Paris said it was not ready to impose sanctions on Israel, while Britain is reportedly considering a strong reaction to Tel Aviv's plan. Despite harsh international condemnation, Israeli settlers occupied a five-story house in a Palestinian area of East Jerusalem, allegedly in an effort to establish a new settlement.Frustrated by the UN decision on Palestine's status, which was upgraded from "observer entity" to "non-member state" last week, Israel made the decision on further settlements the day after the vote in New York. On Sunday the Israeli Cabinet authorized the plan for the potential construction of 3,000 Jewish homes between Ma'aleh Adumim, currently the third-largest Israeli settlement in the West Bank, and Jerusalem, which Israel captured during the 1967 war. The new settlements would completely cut off Palestinians in East Jerusalem from the rest of the West Bank, UN head Ban Ki-moon stated.Following the vote on the Palestinians status, Israel canceled the transfer of US$120 million collected in taxes on behalf of the Palestinian Authority.