UK Foreign Secretary: UK 'deplores' further Israeli settlements in E. Jerusalem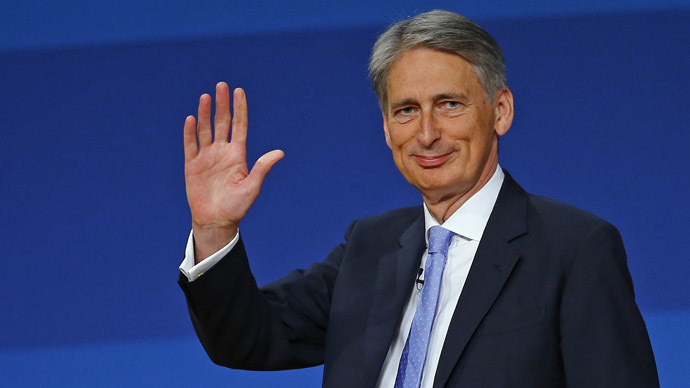 UK Foreign Secretary Philip Hammond says he "deplores" Israel's decision to claim more of the Occupied West Bank as territory to build settlements, a statement that may further tensions between the UK and Israel, frayed since Operation Protective Edge.
The Israeli government gave its final approval for the construction of 2,610 houses in Givat Hamatos, one of the most sensitive regions in East Jerusalem on Wednesday, moments before a crucial meeting between US president Barack Obama and Israeli Prime Minister Benjamin Netanyahu.
The British government had expressed its opposition to the move in September, but reiterated its statement on Friday, urging the country to reverse its decision.
"The UK deplores the Israeli government's decision to advance plans for 2,610 settlement units in Givat Hamatos," said UK Foreign Secretary Philip Hammond.
"This is an ill-judged decision which will have serious implications for the possibility of Jerusalem being a shared capital in a future two-state peace agreement and will hinder the process."
Hammond also said the move would damage any prospect of a two-state solution in the future, and that it would not give the impression that Israel was "serious about peace."
"The UK's position on Israeli settlements is clear: they are illegal under international law," he affirmed.
Israel has also been warned by the European Union regarding its plans to build settlements in East Jerusalem, with French Foreign Minister Laurent Fabius calling the decision a "highly detrimental step" that would "question Israel's commitment to a peaceful, negotiated settlement with the Palestinians."
Renewed British criticism towards Israel's settlement building comes weeks before Parliament is due to vote on whether it will recognize Palestine as an official state.
The vote, which is due to take place on October 13, has already elicited support from both Labour and Conservative MPs, despite both parties having strong affiliations with pro-Israeli groups.
If Britain does vote to recognize Palestine as a state, it will be one of the first EU countries to do so.
On Friday, Sweden's center-left government voted to recognize an official state of Palestine, being the first European country to take such a step.
You can share this story on social media: