Spain adopts symbolic motion recognizing Palestine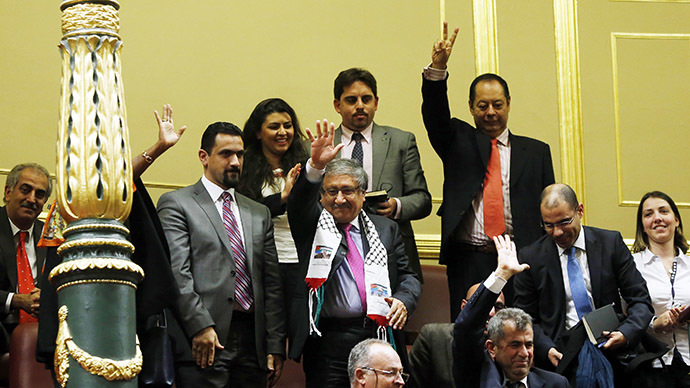 Spanish lawmakers have watered down outright calls for a Palestinian state after the ruling party passed a symbolic motion late Tuesday. The non-binding motion put forward by the socialists had initially urged the Madrid government to recognize Palestine.
The amended resolution was less ambitious than the Spanish Foreign Minister Jose Manuel Garcia-Margallo had hoped for.
"We have the feeling that time is running out. Either we do something fairly quickly or the two state solution will be physically impossible," he told reporters Monday.
But at the last minute the People's Party (PP) which hold an absolute majority in the lower house proposed a weakening of the motion to placate the Israeli government which is reeling from Tuesday's terrorist attack on a synagogue in Jerusalem, in which five people died.
"The Spanish parliament urges the government to encourage the recognition of Palestine as a state... This recognition should be the consequence of a process negotiated between the parties that guarantees peace and security for both," the wording proposed by the PP said.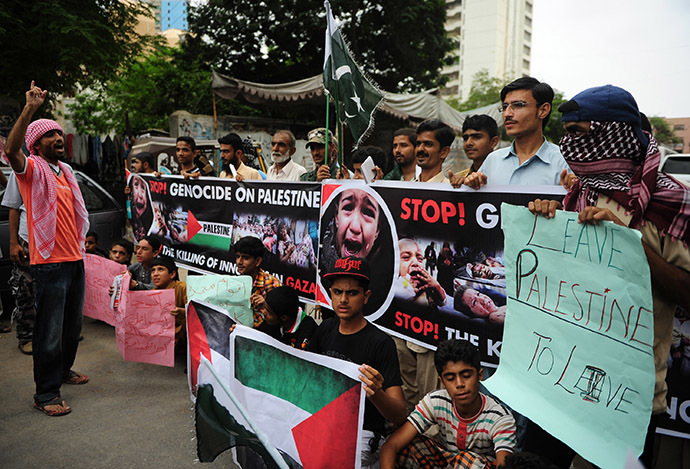 The Palestinian ambassador Musa Amer Odeh said that the PP amendment was not that significant and that "the most important thing is that the parliament is asking the government to recognize the state of Palestine." The Israeli government though was not impressed, dismissing the gesture, which they said would change nothing.
"Nothing can be gained from unilateral moves such as the one being made by the Spanish parliament today and it distances us from negotiations with the Palestinians. We call on Spain not to make unilateral moves, particularly on a shocking day like today," said Israeli foreign ministry spokesman Emmanuel Nahshon.
The Spanish vote comes after a similar although bolder initiative from Sweden, which fully recognized Palestine last month.
France is also considering adopting a non-binding motion and MPs in the UK and Ireland have called for a vote to recognize Palestine as a state.
Amid signs of increasing desperation among world leaders at the state of Israeli Palestinian relations the EU's new foreign policy chief, Federica Mogherini, said the EU's foreign ministers had discussed ways they could "re-launch the peace process".
Just a few hours later the EU was forced to deny that it had plans to sanction Israel due to its opposition to the two state solution. The Israeli newspaper Haaretz published a leaked internal EU document from its Political and Security Committee in Brussels demanding a raft of targeted sanctions against certain Israelis and Israeli companies that are connected with settlement building in the occupied territories.
You can share this story on social media: