NATO top commander vague about 'Russian threat' while pledging more military aid to Kiev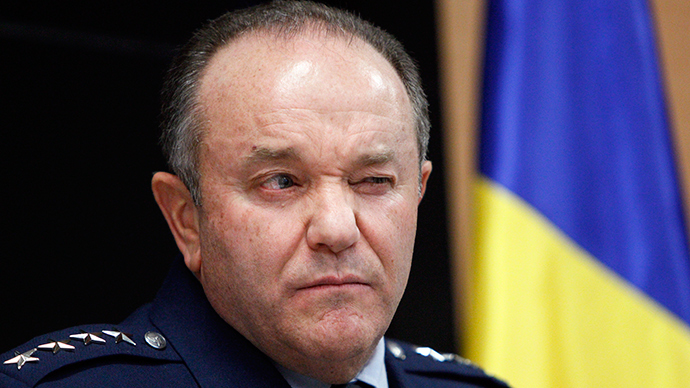 The US and NATO have started helping the Ukrainian military "increase its capacities and capabilities," NATO's top military commander said during a visit to Kiev.
US Air Force General Philip Breedlove, who is the commander of the US European Command and NATO Allied Command Operations, said at a press conference during his Ukrainian visit on Wednesday that a "comprehensive" plan has been developed.
The general said that a plan to address the requirements of Ukraine's military has been created as a result of 25 visits, with parts of it already being executed. "The work is good, it has been given great support from my command," Breedlove said, adding that the forces will proceed with developing a "series of train-advise-assist capabilities" with the Ukrainian army.
READ MORE: Putin: 'US wants to subdue Russia, but no one did or ever will'

The top military official has had a number of meetings with Ukraine's political and military leaders, including the country's president and defense minister. Stating that the partnership is important under "severe challenges," the general failed to elaborate on the alleged Russian military presence in Ukraine.
"The numbers that we have been using for some weeks haven't really changed much – between eight to ten battalion task groups on the border, but that's not the important part," Breedlove said, stating that what concerns the US is "the capability that is there."
READ MORE: Kiev's military 'requests' for US aid leaked by Ukrainian hacker group

"It's less about the exact number, it's more about the fact that there is a great force there that can be exerted if it's required," the US general said, adding that Russians inside Ukraine are "involved primarily in training, advising, assisting and helping" forces in the east of the country.
At the same time, US and NATO allies remain "firmly committed" to providing finances, equipment, and expert advice to the Ukrainian military, in order to be able to "defend against the attacks they're facing daily from Russian troops," according to Breedlove. He added that NATO is also providing a "package of measures," including cyber defense and logistics.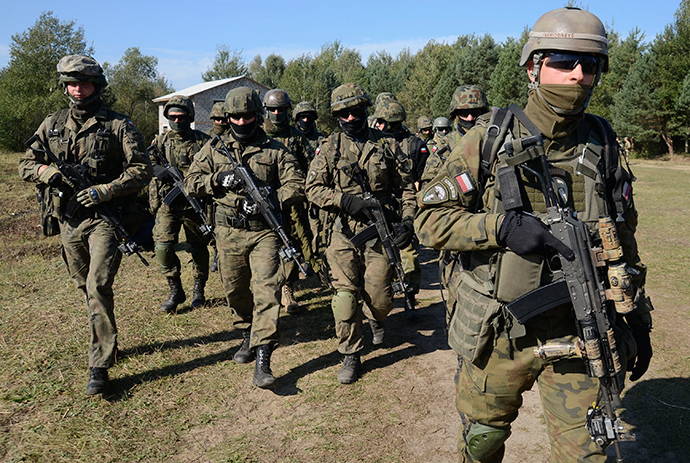 NATO – and its supreme allied commander in Europe, General Breedlove – has previously made statements on Russia's military presence in Ukraine, without providing any concrete proof of such. The Russian Defense Ministry has called NATO's claims "groundless," reminding of earlier accusations by the alliance which were not backed up by any evidence.
READ MORE: Moscow slams NATO's accusations of invasion in Ukraine as groundless

Speaking about the possibility of sending lethal equipment into Ukraine, the general said that "nothing at this time is off the table," but the "focus remains on pursuing a diplomatic solution."
Announcing the "international community's" full support to Kiev, the general did not shed any light on Ukraine's possible acceptance into the North Atlantic military alliance. "We do not go out and seek NATO members, they seek membership in NATO," Breedlove said.
Ukrainian President Petro Poroshenko has previously suggested that NATO give "special" status to the country outside the bloc, calling on Washington to provide Kiev with more "lethal and non-lethal" military equipment. Ukraine's appeal was turned down by US President Barack Obama, who promised Poroshenko only non-lethal assistance – which, according to the latter, is not enough.
READ MORE: Obama declines to give Ukraine 'lethal aid' despite Poroshenko's plea
While Ukraine is not a NATO member, the US Department of Defense intends to increase its military presence for constant army drills on the territory of neighboring countries in Eastern Europe, including Poland and the Baltic states. Russia has warned the bloc that its progress towards the east and Ukraine will trigger a strong reaction.
You can share this story on social media: