Radical Islam should be rooted out at kindergarten level – Austrian far-right party leader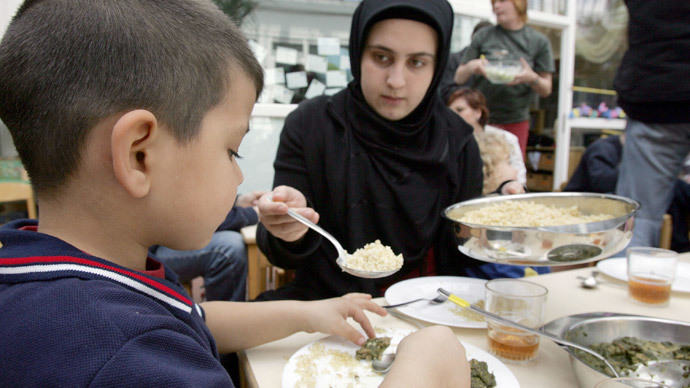 The newly re-elected leader of the Austrian far-right Freedom Party (FPO) has vowed to fight radical Islam in kindergartens and stop Vienna from becoming an "immigrant magnet."
Heinz-Christian Strache has said stated his intentions in several speeches, alluding to an alarming rise in radical indoctrination going on in Austrian schools. Protecting young children is important to "counteract dangerous currents," he said, as cited by The Local.
A review of the curriculum is being proposed as well.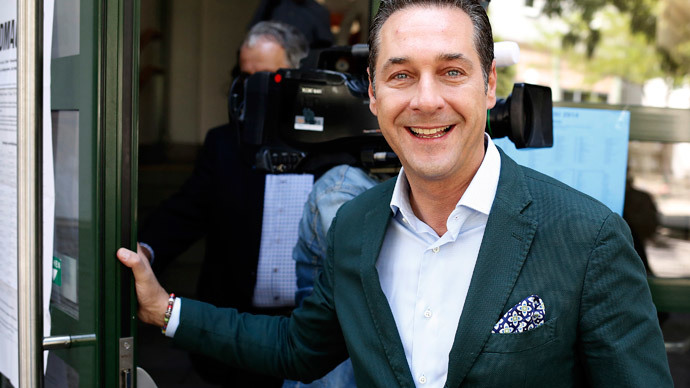 Some 43 percent of Islamic teachers in Vienna don't hide the fact that they're against democratic principles, statistics sourced by the FPO revealed. They also favor the introduction of Sharia law.
The Islamic State also made it into the parliamentary discourse, as the FPO offered a parliamentary motion: "We need to find out which kindergartens and schools are committed to a violent ideology." The party wants to nip this in the bud.
According to statistics, five percent of Muslim students would consider joining jihad fighters in Syria and Iraq.
READ MORE: Teenage jihad: 2 Austrian girls stopped en route to join ISIS
The FPO also threatened jihadist supporters with "instant citizenship loss." It also proposes zero tolerance to Islamist symbols as well.
One of Strache's other points is to reevaluate the policy on building mosques. He wants local communities to be consulted prior to erecting mosques. He says "in the face of the world situation" they should be considered sensitive projects.
Another less serious reason is that mosques attract huge crowds and add to traffic problems, according to Strache.
Heinz-Christian Strache has also pledged to fight crime on the U-Bahn public transport network, all with a view toward the Vienna state election in 2015. The FPO must win between 30 and 40 percent in order to force the current red-green collation out - and make all of the above happen.
In October, Austria drafted amendments to a 102-year-old law on Islam. The changes to the 1912 regulation would mean a ban on finance from abroad, while the Koran would get a unified German-language translation.
READ MORE: 'Extremism prevention': Austria to amend century-old law on Islam
The amendments have already been criticized for singling out Islam, which has so far coexisted in Austria on equal terms with other religions like Catholicism, Lutheranism, Judaism and Buddhism.
The fear of 'Islamization' of children is by no means unique to Austria. The UK is also in a continuing dispute over the approach to Islam in school curriculums and whether it's a problem.
You can share this story on social media: