'Old cousin' of German art hoarder claims right to $1bn Nazi-era trove left to museum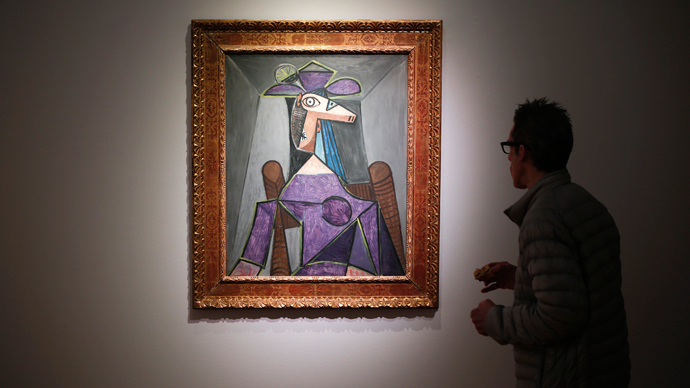 The alleged cousin of late German Nazi-era art hoarder Cornelius Gurlitt is challenging his will, which aims to donate the entire stash of rare masterpieces to a Swiss museum. This comes a mere two days before the museum is to give its answer.
Uta Werner, 86, is reportedly appealing the legal document on the grounds that her 81-year-old relative's sanity had allegedly been "seriously questioned" by a doctor.
Gurlitt, who died in May, had in his possession more than 1,000 paintings, drawings and sketches, which came to light in February 2012, when his homes in Munich and Salzburg were raided by the police. He inherited the collection from his father - an art dealer who dealt with the Nazis.
The works, many of them by masters such as Picasso and Chagall, had apparently lain in his apartment for decades undiscovered, until the $1 billion-worth of Modernist and Renaissance art once looted by the Nazis became the subject of a trial.
Gurlitt accepted a Swiss court's decision to return the works to their rightful owners, or their successors, and enlisted the help of the German government.
READ MORE: German recluse agrees to return $1bn looted Nazi art collection
Before the will was made public, Gurlitt's team of lawyers was working out a restitution policy, with offers of contact details on the website for any potential claimants.
Now, however, the situation is different and no one appears to know what happened: even the museum in Bern says, according to The Local, that it was taken by complete surprise when it suddenly turned out it was to inherit the entire stash. This transpired a day after Gurlitt's death.
Werner is seeking a court decision to contest the will. The museum has announced it will be making its decision public on Monday, at a news conference in Berlin.