No fracking, we're German! Berlin reiterates moratorium on drilling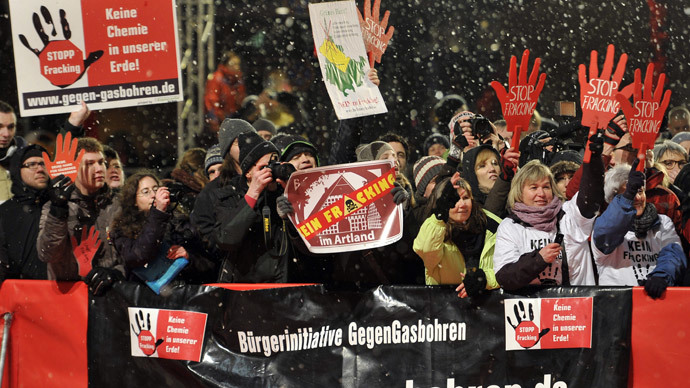 Germany says it is not going to loosen restrictions concerning its moratorium on fracking. A report in Der Spiegel had said the government was considering making it easier to extract shale gas and allow test drilling.
The government said on Monday it has no plans to lift the ban on fracking, Reuters reported.
Currently there are only plans to allow fracking at a depth below 3,000 meters to ensure that the water supply does not become contaminated. The effective ban is popular with Germans as the process of hydraulic fracturing involves pumping water and chemicals through drill holes at a high pressure to try and open rocks that may contain gas.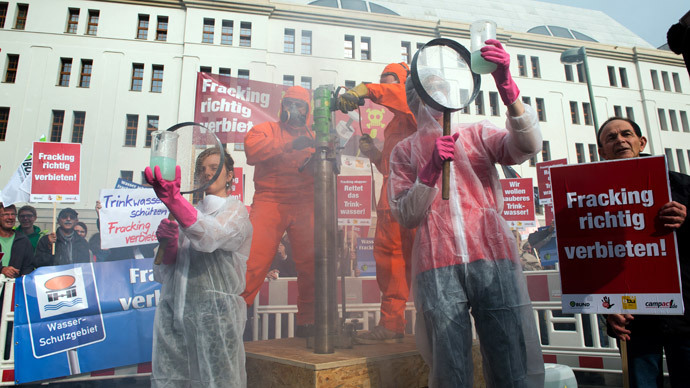 France and Bulgaria have already banned fracking, while Germany has had a moratorium on the drilling technique for the last two years. However, the German government is coming under pressure from the country's energy industry to allow fracking. They fear that they will become less competitive on the global market, due to rising energy costs at home and cheaper gas in the US, due to the popularity of fracking in North America.
Will Germany Ban Fracking? http://t.co/o6EZe9MR9Z#fracking@350@Fracktivist@FrackActionpic.twitter.com/Usgl8seBUZ

— EcoWatch (@EcoWatch) July 8, 2014
In May 2013, German breweries warned Chancellor Angela Merkel that if fracking was given the green light, it could damage the country's legendry beer industry. Germany has water purity laws dating back 500 years. Under Germany's famous beer purity law, known as the "Reinheitsgebot," brewers are only allowed to produce beer using malt, hops, yeast and water.
Germany's Federal Institute for Geosciences (BGR) two years ago put the country's shale gas potential at between 0.7 trillion and 2.3 trillion cubic meters, according to Reuters, while the country's Environment Ministry has not ruled out a lift on the ban, if safer extraction methods become available.
You can share this story on social media: