Don't frack with our beer: German brewers warn Merkel against gas ventures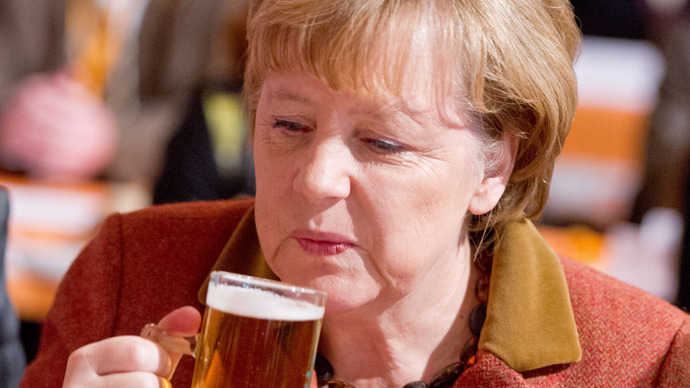 German beer makers have warned the chancellor Angela Merkel that the controversial method of drilling for natural gas known as fracking could damage Germany's legendry beer industry by contaminating the purity of the water.
The Brauer-Bund association is worried that fracking for natural gas could pollute the ground water used in brewing beer and break a 500 year old industry rule on water purity; it was reported in the German press. 
Fracking involves pumping water and chemicals at high pressure into the ground and has been linked to the pollution of ground water and various health problems in the United States where it is common. 
"The water has to be pure and more than half Germany's brewers have their own wells which are situated outside areas that could be protected under the government's current planned legislation on fracking. You cannot be sure that the water won't be polluted by chemicals so we have urged the government to carry out more research before it goes ahead with a fracking law," a Brauer-Bund spokesman said to the Telegraph.  
Under the German purity law, known as the "Reinheitsgebot", brewers are only allowed to produce beer using malt, hops, yeast and water. 
Pressure is mounting on German industry to explore the possibility of extracting its shale gas reserves and Merkel's government is working on a law to set out conditions for exploration. But resistance from opposition parties, which could block the law in parliament, means that it unlikely a fracking law could be passed before September elections.
Germany has more than 1,300 breweries, produces some 5,000 different beers and is Europe's biggest producer of beer.  The Munich beer festival the annual Oktoberfest, as it is known, attracts around 7 million visitors a year.

You can share this story on social media: