Israel violence spiral: '3rd Intifada will be different'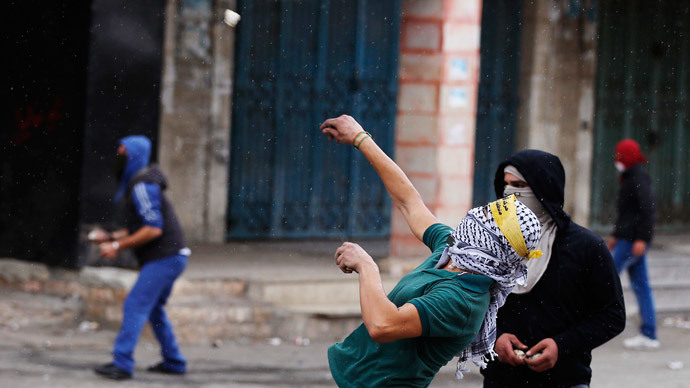 Palestinians' anger against the Israeli state is boiling over with attacks occurring almost on a daily basis over the last month. The main question haunting Israelis is whether the "Third Intifada" will start any day now, or has already started.
"It's a different intifada," Omar Barghouti, one of the leaders of the Boycott, Divestment and Sanctions (BDS) movement told RT. "Because in the first and the second intifada there was a very clear starting date... With this particular phase of the Palestinian struggle against apartheid and occupation, there has been no clear day when it started."
This month, there have been a rising number of violent incidents, bringing the simmering general anger among Palestinians and Israelis to boiling point.
A 24-hour general strike has been declared by Israeli Arabs and protesters and thousands of people took to the streets in Kafr Kana in the country's north after Israeli police violated protocol, shooting and killing a man during a raid in a village in Galilee.
Later, an Israeli man was nearly lynched by an angry Arab crowd in the Muslim village of Taibe.
Then Israeli settlers allegedly set on fire a mosque near the West Bank town of Ramallah.
Another violent outburst was provoked by Israel's restrictions to the Al-Aqsa mosque, a site holy to Muslims, located on the Temple Mount, which is also hugely symbolic for Jews.
Then a Palestinian bus driver, Youssef al-Ramouni, was found hanged in his vehicle in Jerusalem.
Israeli authorities say there's evidence the driver committed suicide, but Palestinian media reported he was killed by Jewish assailants.
Al-Ramouni's death heightened the already strained tensions across Israel, as his funerals were marked with violent clashes between Palestinians and police.
Posters encouraging car attacks on Israelis are appearing across the country.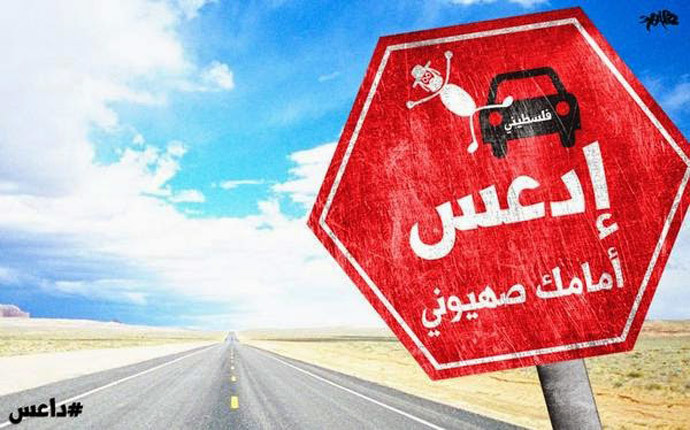 An online Facebook campaign calling on Palestinians to drive their cars into Israeli pedestrians has attracted outrage, as well as thousands of "likes," prompting many to ask if a third intifada is on its way.
"There is a little bit of third Intifada. You can't say it's exactly Intifada but there are problems, yes, definitely there are problems," a bystander on a Tel-Aviv street told RT.
"I think it is going to be the third intifada, another man said. "Yes, it is the beginning, and it started [too soon]."
Hamas has praised the attacks, calling for what it terms Israel's racism and occupation to be increasingly resisted. Other radical Palestinian groups have followed suit.
"We hope that these things will lead to a third intifada," Mohammed Tamimi, of the Popular Resistance Committee, said. "Because we believe that if the peace process will continue without any end, the Israelis will take more and more land, will destroy more and more houses and places and will attack and will kill more."
Israeli Prime Minister Benyamin Netanyahu has dared rioting Arabs to live under Palestinian rule in the West Bank and Gaza, and his comments prompted an Arab Israeli legislator to respond that the prime minister had gone off the rails. As the rhetoric mounts, so does the casualty count and the fear that the Third Intifada might not be starting, but instead is already here.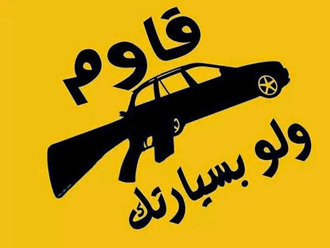 Today, 15 years after the second Intifada, also known as the Al-Aqsa Intifada, that took place in September 2000-February 2005 (the first one was organized from December 1987-September 1993), violence is on the rise again.
Europe to recognize Palestine
While Israelis are putting all their efforts into suppressing riots, the Palestinians' struggle for their own state is gaining more support in Europe.
A series of symbolic recognitions of the Palestinian state by MPs in some EU member states has given new momentum to the struggle of the Palestinian people for the state of their own.
Sweden became the first European state to recognize Palestine, officially passing the measure in late October. The move prompted Tel-Aviv to recall its ambassador from Stockholm.
British MPs also held a non-binding vote, which was quickly condemned by Israel.
Soon after, the upper house of the Irish parliament did the same.
The Spanish parliament will hold a symbolic vote on Palestinian independence on November 18.
And as well as Spain, France will vote next week on the issue, and Italy is discussing it.
The EU's new foreign policy chief, Federica Mogherini, has given strong verbal support for Palestinian statehood since being appointed Nov. 1, saying that she "would be happy if, by the end of my term, a Palestinian state existed."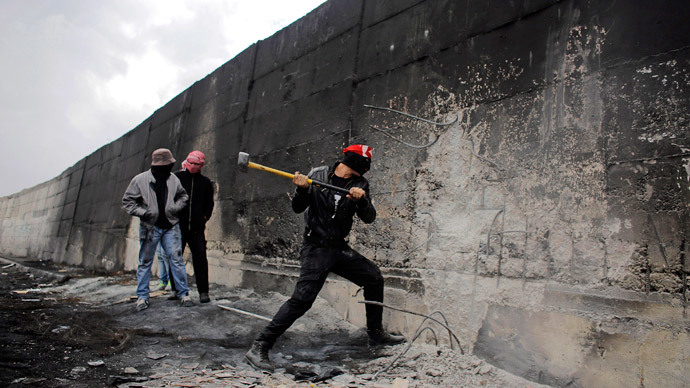 For Palestinians, European recognition of statehood could help to put political pressure on Tel-Aviv, but changes little in reality, RT's Paula Slier reports.
"These two communities cannot live together," Yossi Mendelowitz, who lost his 13-year-old son Yuval when his school bus was suicide-bombed in the second Intifada, told RT. "Each of them [have] different perspectives, different narratives and can't live together."
You can share this story on social media: