'Off the rails': Netanyahu challenges Arab-Israeli protesters to leave Israel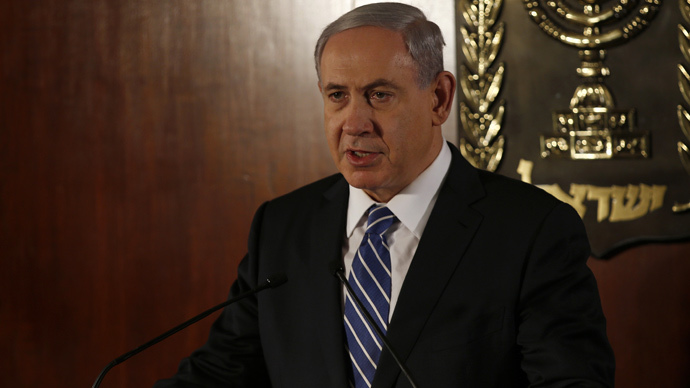 Israeli Premier Benjamin Netanyahu has come up with a clear message to Israeli Arabs who have been angered by a recent police shooting of an Arab man – move out of Israel if you denounce the Jewish State.
READ MORE: Woman, IDF soldier killed in separate Israel stabbing incidents
Protests exploded in a number of Arab communities in Israel after police shot dead a man who attacked their vehicle on Saturday. He allegedly was shot as he was already walking away from the car.
Addressing the legislators from his right-wing Likud party, Netanyahu said: "To all those who are demonstrating and shouting their denunciation of Israel and support of a Palestinian state, I can say one simple thing: you are invited to move there - to the Palestinian Authority or to Gaza."
"I can promise you the State of Israel will not put any obstacles in your way," the Israeli leader added.
Ahmed Tibi, a prominent Arab-Israeli lawmaker and the leader of the Ta'al Arab party, said that Netanyahu's comments showed the prime minister had "gone off the rails."
Tibi accused Netanyahu of pandering to the far right of his Likud Party. Likud is holding a leadership vote in January amid speculation that a snap election will held within months.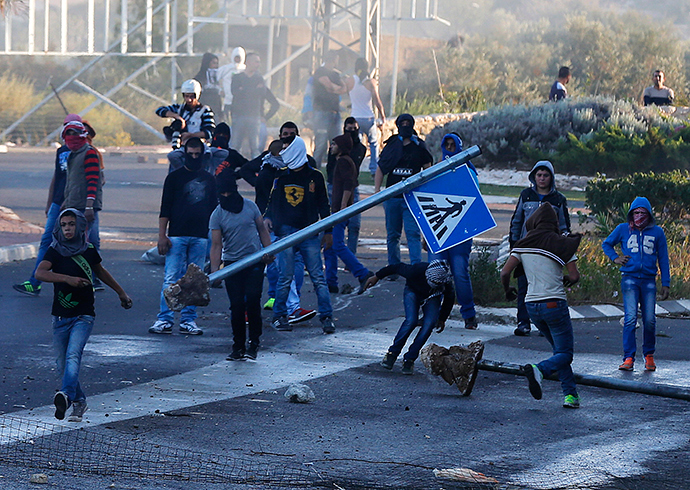 Netanyahu put the blame for the violence on the Palestinian Authority, Hamas and other radical Islamic movements.
READ MORE: Israeli mob attack victim: 'Arabs pulled me out of burning car'
"We are not prepared to tolerate more demonstrations in the heart of our cities in which Hamas or ISIS flags are waved and calls are made to redeem Palestine with blood and fire, calling in effect for the destruction of the State of Israel," he said.
Netanyahu's rhetoric was peppered with religious and historical references to the Jews.
"Standing behind this incitement is the Palestinian Authority and its leader, Abu Mazen. The website of their official body, Fatah, explains that the Jewish people were, in effect, never here, that the Temple was never here, that David, Solomon, Isaiah, Jeremiah and the kings and prophets of Israel – are all fiction," Netanyahu said.
Tibi noted that these kinds of words have not been publically uttered by an Israeli Prime Minister in the past.
"These kinds of things have never been said by any prime minister - not by (Menachem) Begin, nor by (Yitzhak) Shamir," Tibi told Reuters.
You can share this story on social media: