Israeli mob attack victim: 'Arabs pulled me out of burning car'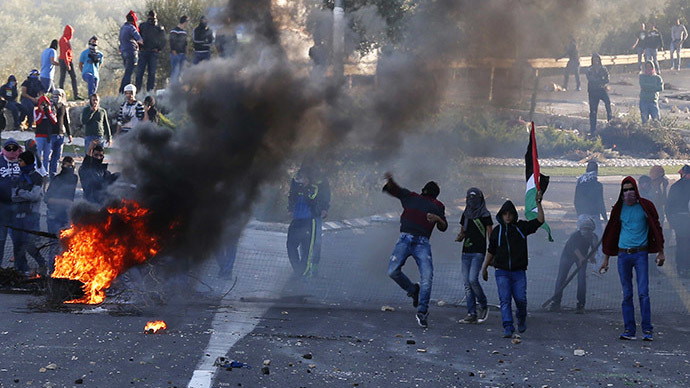 An Israeli man about to be lynched by an angry crowd in an Arab Muslim village, Taibe, says people who pulled him from his burning car and thus rescued from imminent death were Arabs.
The incident occurred amid massive rioting by the Arab population across Israel, after Israeli police shot dead an Arab youth on Friday.

READ MORE: Thousands of Israeli Arabs protest after cops shoot and kill 22yo (PHOTOS)

An Israeli driver, a resident of the northern Israeli city of Netanya, encountered one of the angry mobs on his way home from work. The man said the Arabs stopped his car and having realized the driver could not speak Arabic, started to throw stones at his car and eventually set it on fire.

"A few Arabs helped me get out of the car, from the passenger side," the driver, who identified himself as Moshe, told Galei Tzahal (Army Radio) on Monday.

"I was afraid I was going to die and the car was about to go up in flames any second. Suddenly, someone pulled me out of the car and put me into his car that had his children in it. He saved my life."

The man said he was extremely lucky to be alive and not even sustain any injuries in the incident.

"What happened to me was really on the level of a miracle," he said. "I got out with just a few scratches."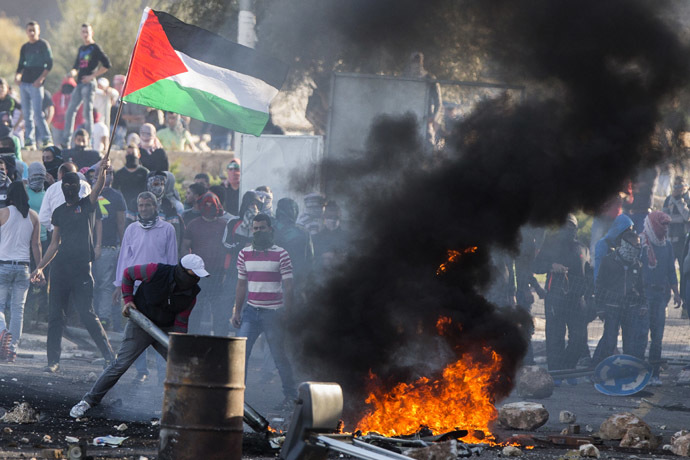 Moshe said he wanted "to give many thanks" to his rescuers, while the local authorities said that despite it being Arab people who attacked a Jewish man, it was not a reason to stigmatize Arabs as a whole.

"Those who saved the victim were Arabs from Taibe, and not all Taibe residents were looking to do damage," said Eric Bermi, the director of the government council responsible for overseeing Taibe's municipal services, the Jerusalem Post reported.

Tensions between the Palestinian and the Israeli populations have nevertheless been on the rise lately. Friday saw clashes on a "Day of Rage" after Israel imposed entry restrictions on the Al-Aqsa mosque – the third holiest site in Islam, and the holiest place in Judaism.

The weekend was marked with protests over Israeli police killing an Arab man.

On Monday, an Israeli Defense Forces soldier was stabbed at a train station in Tel Aviv in what is suspected to be a terrorist attack by a Palestinian.
You can share this story on social media: