Hamas or Israel? Netanyahu says Palestinian Authority must choose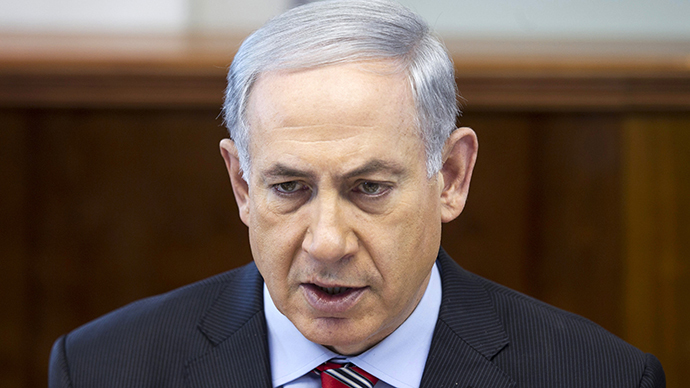 Palestinian President Mahmoud Abbas must choose either peace with Israel or an alliance with Hamas, but he cannot have both, Israel's PM has said. His comments come after the Palestinian Authority restarted talks on a unity government with Hamas.
During a meeting with Austrian Foreign Minister Sebastian Kurz, Israeli Prime Minister Benjamin Netanyahu said if the Palestinian Authority united with Hamas it would bring an end to the US-sponsored peace talks.
"Instead of moving into peace with Israel, he's moving into peace with Hamas," Netanyahu said. "He has to choose: Does he want peace with Hamas or peace with Israel? You can have one but not the other. I hope he chooses peace; so far he hasn't done so."
Israel's Foreign Minister Avigdor Lieberman echoed Netanyahu's sentiments and said signing an agreement with Hamas was equivalent to "signing the termination of negotiations between Israel and the Palestinian Authority."
Furthermore Netanyahu said that the Authority continues to demand "additional conditions," knowing that Israel cannot accept them. On Tuesday, President Mahmoud Abbas reiterated the conditions that Israel needs to fulfill for the continuation of peace talks.
He called for the establishment of borders between Israel and Palestine, the release of a fourth group of Palestinian prisoners and a halt to the construction of settlements in the West Bank and East Jerusalem.
The Palestinian Authority has been pushing for these conditions since the restart in negotiations with Israel following a three-year hiatus last July.
Abbas also threatened to dissolve the Palestinian Authority, forcing Israel to take on the burden of governing the region, if bilateral talks fail.
"If the negotiations stop, it's the Israeli government that will bear the responsibility for the economic situation and the paying of the salaries of (Palestinian) employees, workers and farmers, for health and for education just as it did before the establishment of the Authority," he told reporters Tuesday.
The Palestinian Authority revived talks with Hamas on Tuesday and agreed to form a government of national unity within the "next few weeks," Palestinian officials told AFP.
Israel and the Palestinian Authority now face an April 29 deadline to resolve their differences and make headway with bilateral talks before Washington withdraws its support.
You can share this story on social media: