Burkina Faso chaos: Military backs army officer's claim to power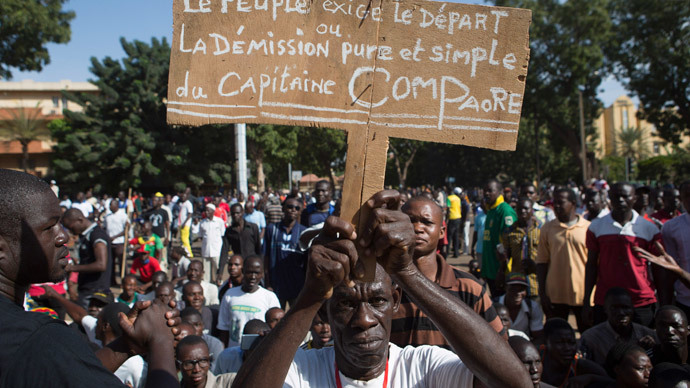 Burkina Faso's military has backed the second in command of the presidential guard, Lieutenant Colonel Isaac Zida, as the country's leader has reportedly fled to Côte d'Ivoire amid massive unrest.
Everything you need to know on Burkina Faso crisis: Timeline, basic facts
The country's leader of almost three decades, Blaise Compaore, went to Côte d'Ivoire after stepping down on Friday, according to local security sources cited by Reuters.
Compaore is allegedly in Assinie, a beach resort to the east of the economic hub of Abidjan, with several members of his family.
It comes as different groups of military rulers in Burkina Faso have been competing to step up their influence.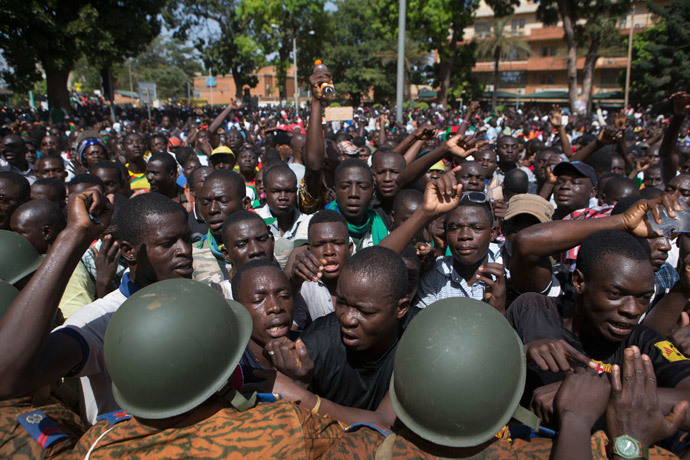 On Saturday, Lieutenant Colonel Isaac Zida, the operational commander of the elite presidential guard, announced on the radio he would take power, pledging to lead the nation to elections.
Following his statement, army forces deployed at strategic points across the country's capital Ouagadougou, with a curfew from 1900 GMT to 0600 GMT coming into force. The airport and land borders were also shut down.
A day earlier, army chief of staff General Honore Traore, loyal to the former leader, declared he would take over, but was rejected by the protesters.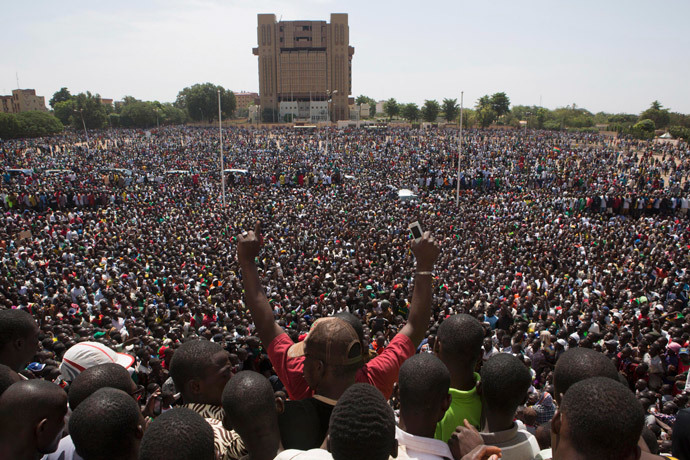 The country's army has voiced its support of Zida's transitional powers.
"Lieutenant Colonel Yacouba Issaac Zida has been elected unanimously to lead the transition period opened after the departure of President Blaise Compaore," read a statement issued after military chiefs met to decide on the dispute between the two top brass officials.
Compaore resigned on Friday after 27 years in power, following days of violent demonstrations against the moves to change the constitution in order to extend his long-standing leadership.
At least three people were killed in the protests, as crowds stormed and torched the country's parliament.
A coalition of opposition parties and civil society organizations have rejected the takeover of over by the army after President Blaise Compaore resigned on Saturday and promised to protest on Sunday.
"The political opposition and civil society organizations reaffirm that the victory from the popular uprising - and consequently the management of the transition - belongs to the people and should not in any way be confiscated by the army," they said in a statement issued after talks on Saturday.