Burkina Faso army announces dissolution of govt, parliament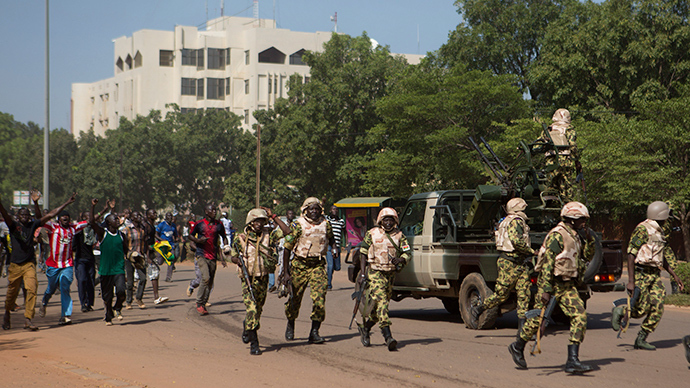 Burkina Faso's army has announced the dissolution of the country's National Assembly and the establishment of a new transitional governing body after nearly two days of opposition protests outside government buildings. The president is no longer in power.
"A transitional body will be put in place in consultation with all parties. A return to the constitutional order is expected in no more than 12 months," General Honore Traore told a news conference on Thursday.
Earlier in the day, a state of emergency was declared in the capital, Ouagadougou.
Furious demonstrators set fire to the Parliament building among other government structures, reportedly forcing President Blaise Compaore to abandon constitutional amendment plans which would allow him to seek reelection for a third term next year. Security forces confronted protesters with tear gas and live rounds.
On Friday a Burkina Faso army official told AFP that Compaore is "no longer in power". Military chief, General Traore has claimed to have taken over as head of state.

Burkina Faso opposition leader Zephirin Diabre rejected the state of emergency imposed on the West African country, saying that the president's resignation is the only solution to the unrest.
"The state of emergency is unacceptable. We are calling on the people to show that they are against it," he told local broadcaster Radio Omega. "The resignation of President Blaise Compaore is the only thing that can bring peace to the country."
Amazing photo via @HalaGorani of Burkina Faso protesters taking over state TV pic.twitter.com/Am8RHgqPNJ

— Liam Stack (@liamstack) October 31, 2014
Communications Minister Alain Édouard Traoré stated on Thursday that the government had dropped plans to change the constitution. However, the crowds did not seem immediately placated by the news.
"It is over for the regime," demonstrators shouted after Traoré's announcement. "We do not want him again."
Compaoré has been in office for some 27 years. However, this week's protests are regarded by some as the most significant challenge to his power since 1987.
Local reports said that several people were killed by gunfire in the turmoil. However, only one fatality has been confirmed so far. One man was pronounced dead on Thursday as the crowds were assaulting governmental buildings.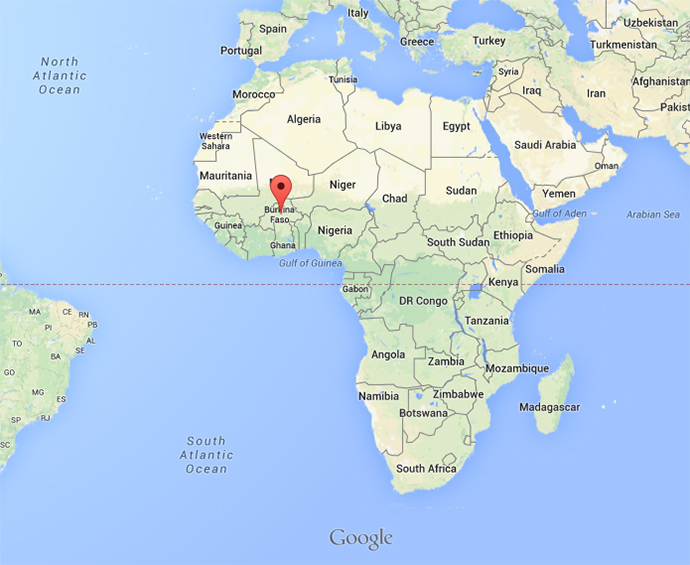 You can share this story on social media: