Student passion-killers: Zimbabwe University bans kissing, sex in public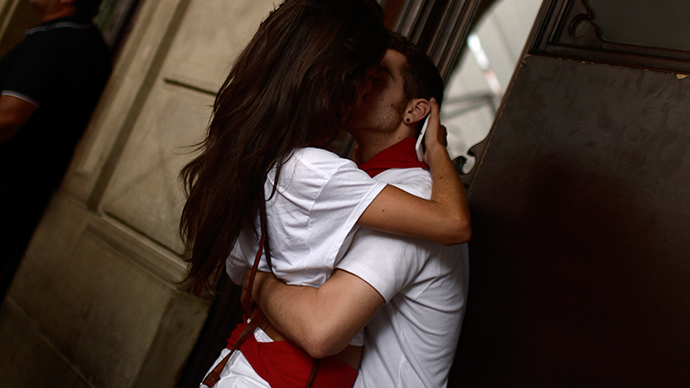 Zimbabwe University has warned its students caught "kissing or having sex in public places" will be subject to punishment according to a new pamphlet being circulated around the student halls of residence.
The note said that any students "caught in any intimate positions" would face disciplinary action, with clause four specifically forbidding "kissing or having sex in public places."

It additionally stated that students living on-site were banned from taking members of the opposite sex to their residences and there was to be no "loitering in dark places outside the sports pavilion or lecture venues," reported AFP.

The note also included bans on "squatter(s) in my study bedroom" and "cooking in my study bedroom."

READ MORE: 'Fun Police': New England town keeps ban on kids playing in street
The president of the Zimbabwe National Students Union (ZINASSU), Gilbert Mutubuki, told the agency that the rules would not undergo implementation without protests by the student body.

"We are against these rules which we view as archaic, repressive and evil," Mutubuki said.

"We are urging students to resist the rules. These rules reduce the university to a primary school. The authorities need to be reminded that this is an institute for adults who are mature," he added.

Mutubuki believes that the new regulations are intended to limit students' freedom of association.

"We believe these are security measures meant to limit students from associating," he stated.

READ MORE: Language arts teacher banned from school for writing fictional books

Zimbabwe has frequently been the scene of student protests, with arrests in the past for public order offences. It is illegal to hold a street demonstration in the country without prior approval from police.

However, Zimbabwean students have occasionally teamed up with trade union groups to engage in acts of defiance.

Strict regulations were imposed around 1997 which have since imbued students with a fear of being expelled.