Burqa backtrack: Australia PM reverses parliament veil ban after public outcry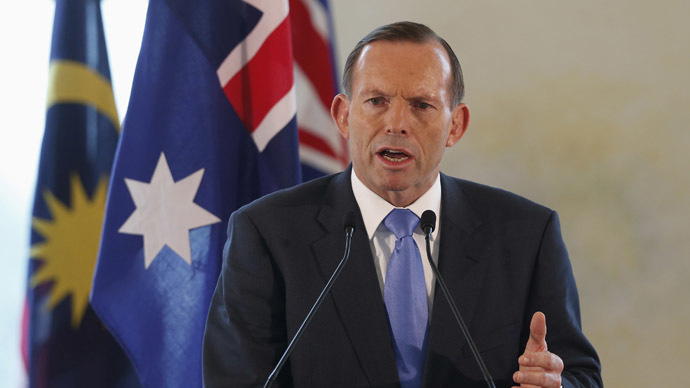 Australian Prime Minister Tony Abbott plans to scrap a ban that would enforce women wearing face veils to be separated from the public in Parliament House. The PM is to back down after an unprecedented backlash from the public and opposition parties.
If passed, the ruling would mean that women wearing the burqa or niqab, which both almost completely obscure the face, would have to sit in a gallery, away from the public seating area, which is covered with sound-proof glass. This is normally reserved for schoolchildren visiting Parliament House.
The under-pressure Australian PM, who had previously described the burqa as "confronting," was forced to backtrack and released a statement to reporters, saying, "In public areas of this building, people ought to be allowed to wear what they want," AP reported. "In a democracy such as ours, in a free and pluralist democracy, it's not the business of government to tell people what they should and shouldn't wear."
The move to outlaw the face veil had been criticized by opposition parties and by Islamic groups, while some politicians had said the move would treat Muslims as second-class citizens. Tensions in Australian have risen within the Muslim community due to a number of security raids, which have been carried out due to the perceived threat of Islamic State (IS, formerly ISIS) sympathizers within the country.
Australia's Commissioner for Human Rights Tim Wilson said there was "no justification" for the change in security policy and "if there was a danger, then why would we sit people with children?" the Sydney Morning Herald (SMH) reported.
Commissioner for Sex Discrimination Elizabeth Broderick said the move to ban women wearing the full veil from public areas could infringe on anti-discrimination laws, as it was specifically targeting Muslim women.
"The idea that a measure like this will lead to a singling out of a particular group ... of Muslim women, I just think that not only is it unacceptable, but it's got the potential to actually divide us more than unite us," Broderick told Australian Broadcasting Corp, according to AP.
Conservative Senator Cory Bernardi had sought an across-the-board ban on the full veil, supported by fellow politicians Jacqui Lambie and George Christensen. According to the SMH, the idea to segregate those wearing the burqa and niqab originated with Abbott's chief of staff Peta Credlin, who enjoys significant clout in policy-making decisions, privately supporting Christiansen.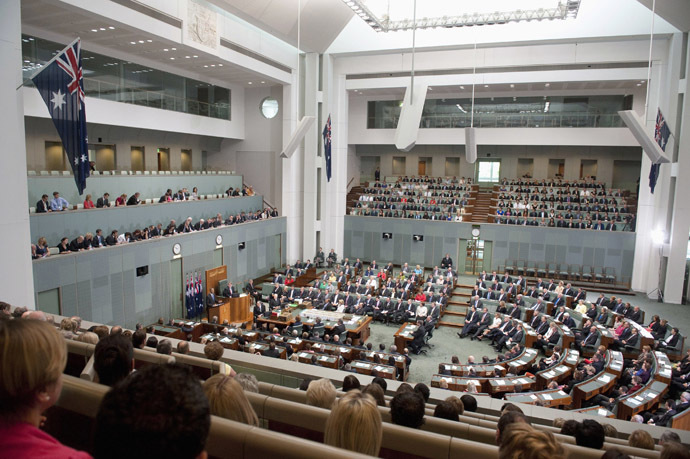 The new regulations were signed by the House Speaker Bronwyn Bishop on Thursday, who has long tried to ban face veils from public buildings. She was supported by the Senate President Stephan Parry, who stated, "If people don't wish to be readily identified in the galleries of each chamber they may use the galleries that are fully enclosed in glass," in the Senate on October 2, as reported by the Guardian.
A day later, on Friday, a plea came from the PM to the speaker to reconsider the move.
"I asked the speaker to re-think that decision and my understanding is that it was an interim decision, that it would be looked at again in the light of security advice that will come in coming days and I'm sure that the matter will be fully resolved before the parliament comes back in a fortnight," Abbott told reporters in Canberra, Reuters reported.
However, contrary to Abbott's claims, the speaker's office said it had not received any requests to overturn the ban on face veils.
"No request has been received by the PM or his office," a spokesman said at midday, the Guardian added.
Security stunt
Added security has been the main reasoning given by those supporting the decision to segregate women wearing the full veil.
In May, an Australian senator stunned fellow politicians after bringing explosives into a session, saying he had "brought this through security: a pipe bomb," which brought gasps from stunned onlookers.
Senator Bill Heffernan had wanted to make a point about relaxed security in the building. The 71-year-old firebrand politician had been warning for months about a rising security risk facing Parliament House.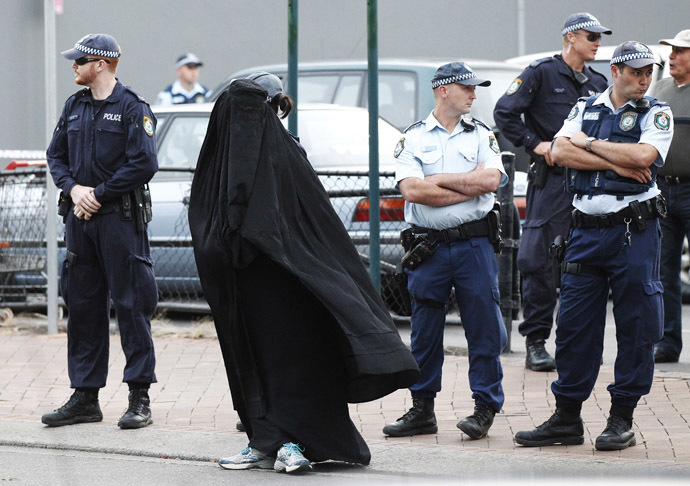 This came after security was relaxed to ensure hundreds of MPs, senators, political and departmental staff no longer need to be scanned by metal detectors or have their bags checked in order to cut costs.
Security has increased at Parliament House since the government stepped up its terror warning to the second-highest level on a four-tier scale last month. This was in response to the threat it believed was posed by supporters of the IS within Australia.
Government officials believe there are currently 160 Australians who have either fought for terrorist groups in the Iraq and Syria or have been supporting them there. According to Reuters, around 20 are believed to have returned to Australia and are said to pose a security risk.
In late September, a teenager who was identified by police as Abdul Numan Haider, whose family is from Afghanistan, was shot dead after stabbing two police officers in Melbourne. The incident came after the IS released a call to all Muslims to kill citizens of countries fighting the Islamist group, including Australia, regardless of whether they are civilian or military.
Australia to send ground troops to Iraq
Australia has been playing an active role in supporting the US-led coalition in its air offensive against the IS, with Abbott saying that the IS poses a grave threat to both his country and the wider world, and that Canberra could not afford to shirk its responsibility to provide military assistance.
On Friday, October 3, Abbott announced that Australian Special Forces would be sent to Iraq in an advisory role to help support the local army. In September, the PM sent aircraft and 600 troops to the United Arab Emirates to help them prepare to join the coalition.
He also mentioned that Australian aircraft could take part in airstrikes against IS targets in Iraq.
"Today, cabinet has authorized Australian air strikes in Iraq at the request of the Iraqi government and in support of the Iraqi government," Abbott said.
"Also, subject to final legal documentation, cabinet has authorized the deployment of Australian special forces into Iraq to advise and assist Iraqi forces," the PM added, as reported by Reuters.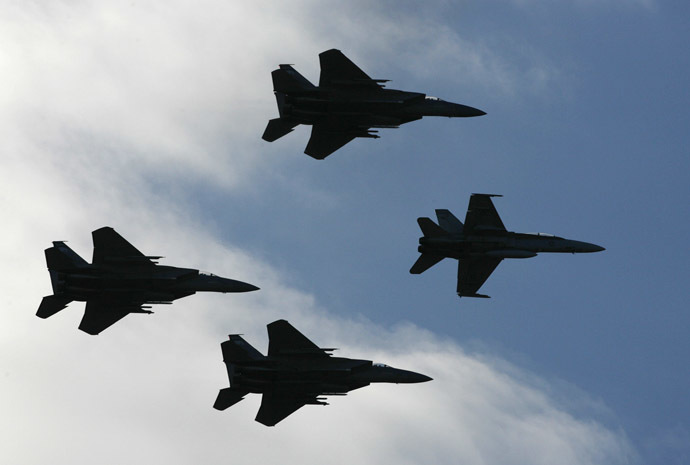 You can share this story on social media: