'High' alert: Australia ups terror threat level as intelligence warns of ISIS-related attack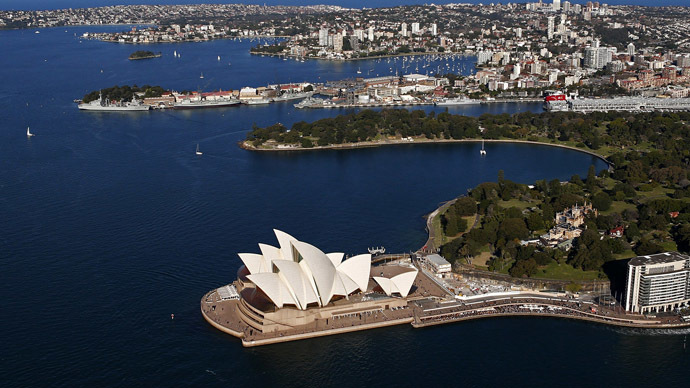 The terror threat level in Australia has been raised to 'high' for the first time since its inception 11 years ago. Prime Minister Tony Abbott divulged little information, but made clear there is a danger of ISIS-related attacks on home soil.
The Australian Security Intelligence Organization's (ASIO) raising of the terror threat level to high is an indication that an attack may take place, the PM revealed to reporters in Melbourne. However, he cautioned also that, at this time, "We have no specific intelligence of particular plots."
"What we do have is intelligence that there are people with the intent and the capability to mount attacks… people who are overseas fighting, people who have already come home, and people who are in Australia. These are people of real security concern."
READ MORE: Teenage jihad: 2 Austrian girls stopped en route to join ISIS
He also said that the country has been aware of a growing threat for some time now.
The public alert level has likewise been set to high, but Abbott made sure to explain that "the only people who should feel impacted by this is terrorists" – not the Muslim communities, whom, he said, were "particularly exposed."
"Nothing that I have said today has to do with religion. It's about combating crime," Abbott continued. "The only people who should feel impacted by this is [sic] terrorists."
READ MORE: 'Forced' to fight: Disillusioned British jihadists afraid to come home
People have been told to be on high alert and to inform the National Security Hotline of anything that may appear to be out of place.
The Australian reported on Thursday that a small group of Muslim radicals have "settled plans" to carry out terror attacks in Australia, which prompted the ASIO to raise the alarm. A counterterrorism source at the time said the plans were "vague," but added that "it's gone beyond bravado, they are seriously talking about it."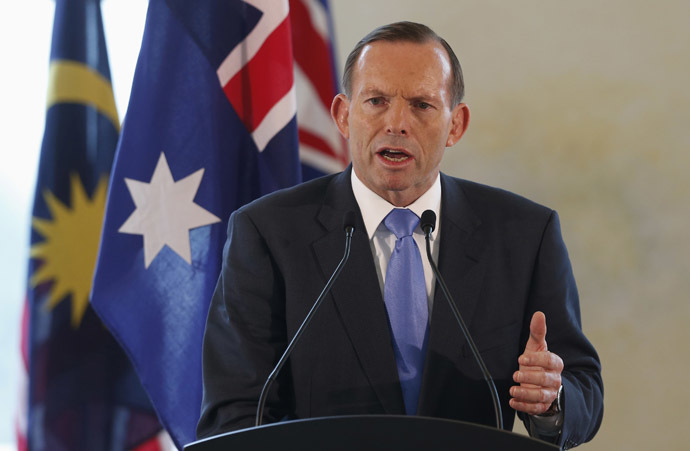 David Irvine, the agency's head, explained further that "the long history of Al-Qaeda types and the rhetoric coming out of the Middle East now is encouraging Australians to take violent actions, which increases the likelihood of attacks here," adding that "raising the threat level raises awareness."
There are between 60 and 70 Australians fighting for the Islamic State terrorist group, according to Irvine. There are also an additional 100 said to be working in supporting roles.
The US and the UK have five security levels. Australia has four. Only the latter two are currently just one level away from 'critical' and 'extreme' designations, respectively, which means that an attack is imminent.
"Normal life in Australia can and must go on," Abbott said, adding, however, that security at all public places and larger events will be on high alert.
"But I also want people to be reassured that we do have highly capable security and intelligence service ... highly capable police forces right around the country."
Opposition leader Bill Shorten told reporters that he would pledge his full support to the government at this time. "When it comes to fighting terrorism, we are in this together."
When Shorten was asked if this had anything to do with Australia's support of the United States' plans for the Islamic State in Iraq and Syria, they denied a connection, but said that the country is a target nonetheless for "what we did in that region."
The first mention of any threat level increase was three days ago, when Irvine made the announcement that he wished to do so in light of extremists returning from the battlefield in the Middle East.
Irvine, who is leaving his post as ASIO chief after five years, has been warning for months now of the likelihood of an attack on Australian soil. There is also risk of animosity from the many Australian Muslims whose passports have been canceled at the security agency's request.
These are essentially the same problems the UK and the US are currently facing at the moment.
You can share this story on social media: