'Forced' to fight: Disillusioned British jihadists afraid to come home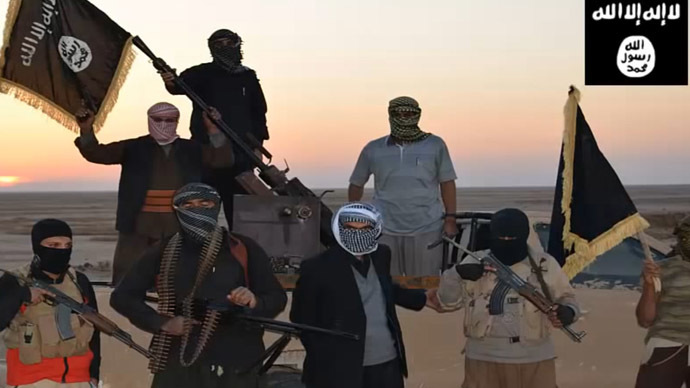 British jihadists in Syria are becoming increasingly disenchanted with their military pursuits in the region and wish to return to their homeland, it has emerged.
The jihadists have reportedly grown frustrated that they are no longer fighting against President Assad's military forces, but rather are engaged in attacks against rival rebel factions.
Dozens of British men fighting in the war-torn state wish to return to British soil but are fearful they will be imprisoned if they attempt to do so, the Times reports. One jihadist, who claims to represent 30 British militants fighting for a group with links to the Islamic State (IS, formerly ISIS), said the men are willing to undergo a process of deradicalization and submit to state surveillance if they are guaranteed freedom upon their return.
The man, who wishes to remain anonymous, contacted a group of academics at the International Centre for Study of Radicalisation and Political Violence (ICSR) at King's College London. He expressed his frustration and concern to researchers based there via social media, according to the Times.
"We came to fight the regime and instead we are involved in gang warfare. It's not what we came for but if we go back [to Britain] we will go to jail," the jihadist told ICSR researchers.
"Right now we are being forced to fight - what option do we have?"
Peter Neumann, the director of ICSR, told the paper he estimates up to 20 percent of British militants based in Syria could be searching for an avenue to disengage from jihadist pursuits in the region.
"The people we have been talking to... want to quit but feel trapped because all the government is talking about is locking them up for 30 years."
Neumann called upon the British government to set up an official state deradicalization scheme, suggesting disillusioned British jihadists could become potent and persuasive speakers against the ideology that underpins IS.
His policy proposal echoes sentiments expressed by Labour Leader Ed Miliband last month, who called for the coalition to create a mandatory deradicalization program for those who were peripherally involved with the Islamic State (IS).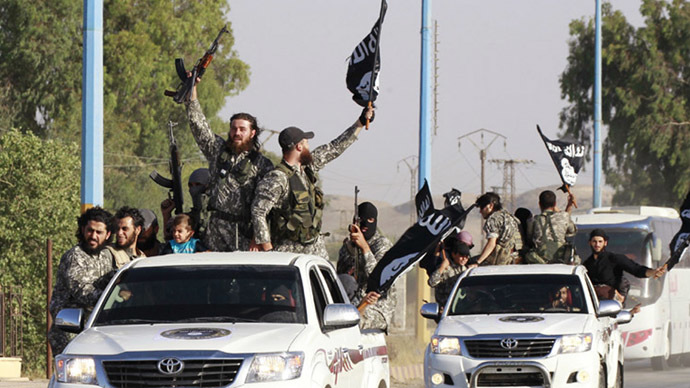 While British jihadists frustrations in Syria are growing, David Cameron declared to allied NATO leaders on Thursday that Britain was prepared to use "everything we have in our armory" to obliterate the Islamic State terror group. His staunch threat was issued at the alliance's summit in Wales, which has been dominated by heated concerns over escalating bloodshed and violence in Iraq.
The prime minister, who is facing mounting pressure to respond militarily to the Islamic State's ongoing aggression in the Middle East, has refused to rule out conducting airstrikes in Iraq alongside US forces. Cameron also emphasized Britain does not require the approval of Damascus to launch airstrikes against IS in Syria.
Such military action, however, does not appear imminent at present. The PM has stressed Britain's most pressing priority is to offer support to legitimate forces currently battling IS militants on the ground in Iraq. In particular, Cameron will back a new Iraqi government and Kurdish authorities based in Northern Iraq.
Some Jihadists currently fighting in Syria have expressed concern on social media outlets that they will forfeit martyrdom and an afterlife of paradise if they lose their lives fighting other jihadist groups rather than Assad's regime.
Probed on how the government would deal with British jihadists who choose to return to Britain from Syria, a spokesperson for the Home Office told RT the government's priority is to "dissuade people from travelling to areas of conflict such as Syria or Iraq in the first place."
When asked whether UK authorities would allow jihadists, peripherally linked to IS, to avoid a prison sentence upon returning if they engage in deradicalization and undergo state surveillance, the spokesperson declined to specify.
He emphasized, however, the British government has "a wide range of powers" at its disposal "to disrupt travel and manage the risk posed by returnees, including prosecuting those who break the law."
Over 500 UK citizens are thought to have travelled to Syria to engage in jihadist warfare. Twenty are thought to have lost their lives there, six of whom who were fighting against rival rebel groups. 260 have returned to Britain, and 40 are currently awaiting court proceedings.
You can share this story on social media: