Cameron's bid to block returning British jihadists hits legal snag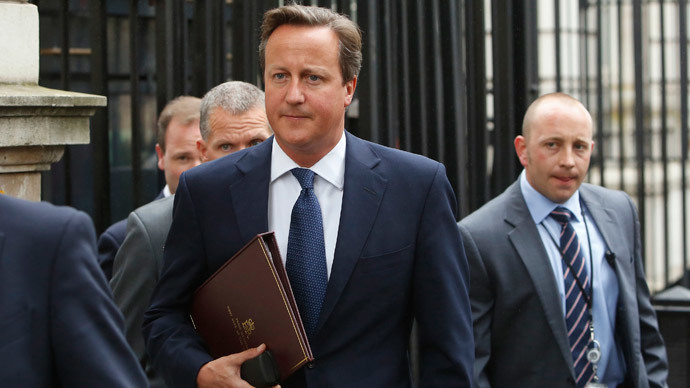 David Cameron's plan to block British-born jihadists fighting with the Islamic State (IS) from re-entering the UK are in tatters, as he acknowledged that rendering citizens stateless would contravene international law.
Objections from his Liberal Democrat coalition partners and doubts among key security services also got the better of the prime minister, who announced the policy proposal in the House of Commons on Monday.
He says new measures are still needed to control the flow of British citizens joining the ranks of IS jihadists and returning to the UK, where they would pose a 'severe' security threat.
"It is abhorrent that people who declare their allegiance elsewhere can return to the United Kingdom and pose a threat to our national security," he told MPs.
"We are clear in principle that what we need is a targeted, discretionary power to allow us to exclude British nationals from the UK."
About 500 British citizens are believed to have gone to Syria to join militant groups, though some have estimated that figure could be up to three times higher.
"It absolutely sticks in the craw that someone can go from this country to Syria, declare jihad, make all sorts of plans to start doing us damage and then contemplate returning to Britain having declared their allegiance to another state," Cameron said.
Removing passports from British-born citizens would break both international law and UK common law, according to a former attorney general, Dominic Grieve, who said even the temporary removal of passports would likely be "a non-starter." He said prosecuting suspected terrorists in UK courts was the best course.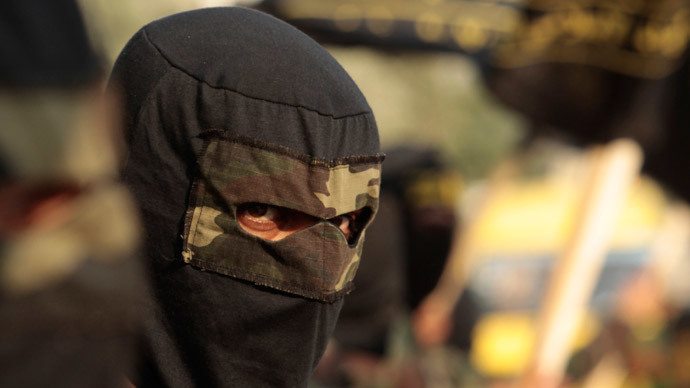 Nevertheless, Cameron said he would press ahead with new police powers that would allow officers to temporarily revoke the passport of a UK citizen. The power, however, currently held by the home secretary under the royal prerogative, would be subject to constraints, with the power to revoke lasting just 30 days and subject to judicial review.
"It will not be possible for a UK policemen to withdraw a passport at the border on a whim," a Lib Dem source told the Guardian.
Cameron will also forge ahead with measures requiring all international airlines operating in the UK to hand over data on passengers to intelligence agencies. He has urged his European counterparts to do the same and to share data as a means of combatting the common threat.
The government's anti-radicalization program, Challenge, would now also be given legal teeth. Under the proposal, anyone suspected of being radicalized would be forced to join the government's re-education program.
Speaking on BBC Radio 4's Today program, the Liberal Democrat leader and Deputy Prime Minister Nick Clegg defended the measures, saying changes would be made within the law.
"At the moment, it is not obvious what one can do that is consistent with our legal obligations," said Clegg. "As the prime minister quite rightly said, and I've also stressed, we're not going to do anything which clashes with both our international and domestic legal principles and obligations.
"The other measures – taking people's passports away temporarily at the British borders if they want to leave, drafting legislation so that we can protect existing powers on passport confiscation under so-called royal prerogative … those are significant, specific and targeted measures which he announced yesterday to fill the gaps that clearly do exist."
On Friday, Britain's terror level was officially raised from 'substantial' to 'severe'. In a Downing Street press conference, Cameron called the IS a "greater and deeper threat to our security than we've seen before." He said there are "gaps in our armory" that would need to be filled with new legislation "to keep our people safe."
With the US now launching air strikes against the Islamic State, Britain has stepped up the battle against IS by flying tons of ammunition to Kurdish forces in Iraq. It is the UK's first delivery of military equipment, though it has delivered aid and non-lethal kit.
While Cameron told MPs the UK's military involvement in the region would be considered at this week's NATO Summit, he did not rule out the possibility of UK air strikes. As in Libya, he said, "the British government must reserve the right to act immediately and inform the House of Commons afterwards."
You can share this story on social media: