​ISIS urges Muslims to launch attacks on civilians from US-led coalition member-states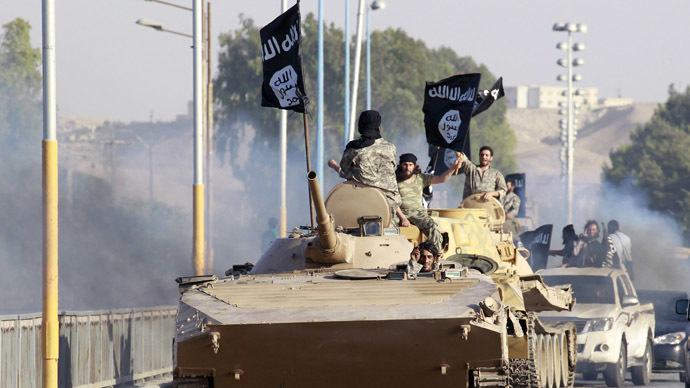 The Islamic State has commanded Muslims to kill "disbelieving" citizens from countries that have formed a coalition against the extremist fighters. The militant group now has large parts of Syria and Iraq under its control.
The call came in a 42-minute speech by the Islamic State's (IS, formerly ISIS or ISIL) spokesman, Abu Muhammad al Adnani; it was released via social media on Sunday.
"If you can kill a disbelieving American or European — especially the spiteful and filthy French — or an Australian, or a Canadian or any other disbeliever... including the citizens of the countries that entered into a coalition against the Islamic State, then rely upon Allah, and [do it]," said Adnani, according to the English-language transcript of the speech, which appeared on Monday at the SITE monitoring website.
He was especially harsh about the French, as France has become the first nation so far to join the US in military strikes against IS extremists. France carried out its first airstrike against Islamic State militants in Iraq on Friday, when it reportedly destroyed their logistics depot.
Adnani said "disbelievers" had to be killed regardless of whether they were civilian or military.
France's Interior Minister, Bernard Cazeneuve, has responded to the threat by saying that the country was not afraid.
"This is not the first time France has been threatened by terrorist groups who attack the values of tolerance ... respect for human rights and democracy, which France has upheld throughout its secular history," Cazeneuve said according to The Local.
The extremist group's spokesman has warned anti-IS coalition military that it was useless to launch a campaign against the group.
In a landmark speech on September 10, President Barack Obama said the US would "hunt down" the fighters of the notorious Islamic State jihadist group in Iraq, Syria and "wherever they exist."
Washington has promised $500 million to the so-called "moderate" Syrian rebels for fighting both the Assad government and Islamic State militants. The US has also sent 1,600 US troops back into Iraq to fight the extremists.
Adnani said the efforts would be futile.
The was delivered on the same day as president Obama's opinion piece, in which he reassured US citizens that no IS plots against America had been detected by the country's intelligence.
You can share this story on social media: