France launches first strike against ISIS in Iraq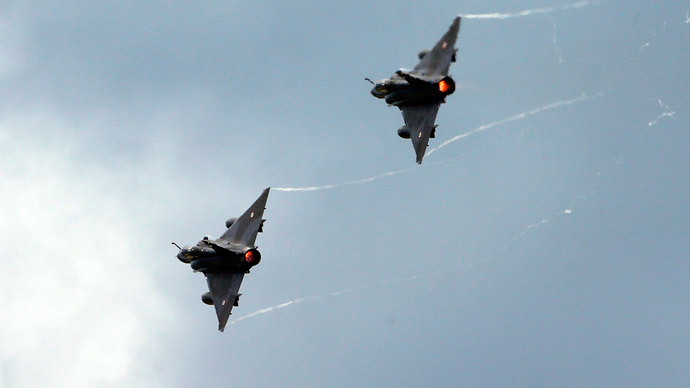 France has conducted its first airstrike against Islamic State (IS, formerly ISIS) militants in Iraq and destroyed their logistics depot, said authorities. The country became the first nation to join the US in military strikes against IS extremists.
"This morning at 9:40, our Rafale planes carried out a first strike against a logistics depot of the terrorist organization Daesh [the Arabic acronym for Islamic State] in north-east Iraq. The objective was hit and completely destroyed," President Francois Hollande's office said in a statement.
"Other operations will follow in the coming days," the statement added.
The Dassault Rafale is a French twin-engine, multirole fighter aircraft. It was first introduced in 2011 for France's air force and navy.
France's press service first officially used the name of the organizations as Daesh on Monday as Foreign Minister Laurent Fabius said that Daesh is "a terrorist group, not a state."
"I do not recommend using the term Islamic State because it blurs the lines between Islam, Muslims and Islamists. The Arabs call it 'Daesh' and I will be calling them the 'Daesh cutthroats'," he added.
US General Martin Dempsey, chairman of the Joint Chiefs of Staff, praised France's action in Iraq. He was in France for meetings with his counterpart, General Pierre de Villiers, when he learnt about the airstrike.
"The French were our very first ally and they are there again for us," he told the reporters. "It just reminds me why these relationships really matter."
On Thursday, Hollande said that he had decided "to respond to the request of the Iraqi authorities to offer aerial support.
"As soon as we have identified targets, we will act... within a short time frame," he added.
On Monday, France performed reconnaissance flights, using Rafales and an ATL2 surveillance plane over Iraq, military spokesman Colonel Gilles Jaron said, as reported by AP.
READ MORE:Nearly 1,000 Frenchmen join jihad, dozens of women and kids 'stopped en route'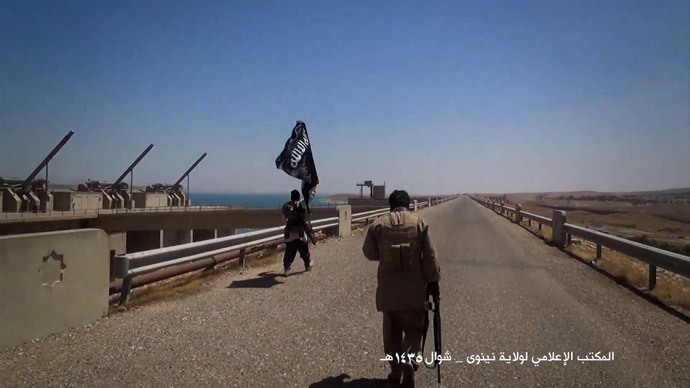 Following Hollande's statement on Thursday, Obama praised the French authorities for their desire to join the battle against IS.
"Today the United States continues to build a broad international coalition to degrade and ultimately destroy the terrorist group known as ISIL," Obama said at the White House, "As part of the air campaign France will join in strikes against ISIL in Iraq."
READ MORE:US launches first 'offensive' airstrike on ISIS near Baghdad
He added that "as one of US' oldest and closest allies, France is a strong partner in our efforts against terrorism."
"We are pleased that French and American service members will once again work together on behalf of our shared security and our shared values," he said.
READ MORE:'No safe haven': Obama declares airstrikes on Islamic State 'wherever it exists'
The US launched its first airstrikes against the Islamic State near Baghdad on September 15, marking the expansion of the US military campaign against the extremist group.
You can share this story on social media: