US launches first 'offensive' airstrike on ISIS near Baghdad
The United States launched at least one airstrike against Islamic State militants near Baghdad on Monday, marking the expansion of the US military campaign against the extremist group. The airstrike was reportedly requested by Iraqi forces under attack.
According to US officials cited by the Associated Press, the airstrike was authorized after Iraqi security forces requested air power support as they engaged Islamic State (IS) fighters south of Baghdad.
An unnamed defense official, meanwhile, told NBC News that the most recent air attack near Baghdad was an "offensive" strike, and there was no suggestion that militants were making headway towards the country's capital.
US Central Command confirmed the air strike and affirmed that it was part of a new phase in the battle against IS.
Previous airstrikes in Iraq were characterized by the US as "defensive" in nature, as they were used to protect American diplomatic sites as well as crucial Iraqi facilities like the Mosul Dam.
By directly supporting Iraqi forces from the air as they participated in what ABC News described as a "firefight," officials say the US is beginning to act on President Barack Obama's strategy to actively engage the Islamic State (IS). As Obama announced last week, his plan is to "degrade and ultimately destroy" the group through expanded airstrikes and by forming a coalition against it.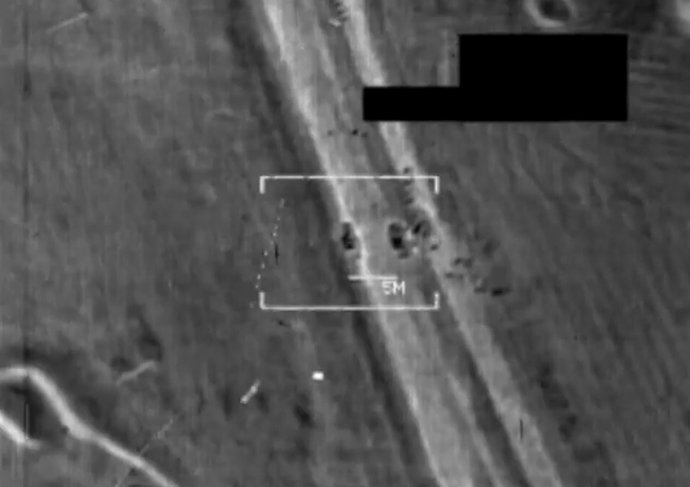 Additionally, the US also launched at least one airstrike near Sinjar Mountain in northwestern Iraq, where ethnic minorities like the Yazidis were previously cornered by militants and faced starvation.
The offensive strike comes as the US attempts to cobble together an international coalition in order to fight the militants in Iraq and Syria. Countries including France and Australia have committed themselves to taking part in the aerial campaign, according to CNN. France is currently carrying out reconnaissance flights over Iraq, while Australia is sending aircraft to the United Arab Emirates for potential deployment.
The United Kingdom, meanwhile, has said it would arm the Kurds in northern Iraq and continue offering humanitarian aid.
So far, most US allies, including those in the region – Jordan, Turkey, and Saudi Arabia – have ruled out deploying ground forces to fight IS militants. Saudi Arabia has said it would train Syrian rebels on its soil in light of Washington's proposal to arm factions that will fight against the extremists.
US Secretary of State John Kerry told CBS that some countries have offered to deploy ground troops in the fight, but it was unclear exactly which nations he was referring to. State Department officials noted that Kerry's statement did not refer to Western or Arab forces.
Meanwhile, Iran – considered a critical player in the Middle East's latest conflict – has turned down an American offer to join an international effort to fight IS, according to the country's supreme leader, Ayatollah Ali Khamenei.
"The American ambassador in Iraq asked our ambassador [to Iraq] for a session to discuss coordinating a fight against Daesh [Islamic State]," he said.
"Our ambassador in Iraq reflected this to us, which was welcomed by some [Iranian] officials, but I was opposed. I saw no point in cooperating with a country whose hands are dirty and intentions murky."
As the US considers launching airstrikes in Syria as well, a senior White House official stated on Monday that any attempt by Syrian President Bashar Assad's government to interfere with American efforts to fight IS would be met with retaliation against his air defenses. The US has ruled out cooperating with Assad – whose government it opposes – in order to target militants inside of Syria.
You can share this story on social media: