​Over 2,700 Iraq air missions preceded Obama's anti-ISIS campaign expansion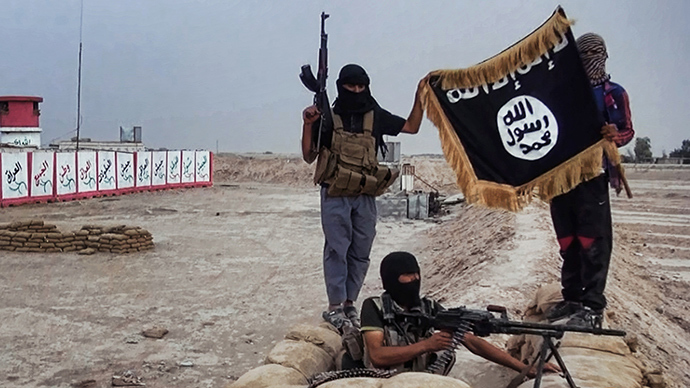 The US Air Force and Navy had carried out over 2,700 missions against the Islamic State in Iraq, including more actual airstrikes than previously stated by the US administration, even before Obama's expanded military campaign against the group had begun.
The 2,749 missions included surveillance and refueling aircraft, which let"US combat aircraft loiter over an area, perhaps for hours, to observe, classify, verify and in some cases attack militants' positions," the Pentagon said, according to Bloomberg. During those missions US aircraft reportedly used 253 bombs and missiles to destroy 212 Islamic State targets like Humvees and checkpoints.
The US Central Command maintains that the current number of airstrikes conducted stands at 156 in total across Iraq. The Pentagon Press Secretary, Navy Rear Admiral John Kirby, said in a televised addressed posted on the Department of Defense website that "We've been pretty aggressive so far doing 160, all very effective without needing US troops in a combat role on the ground in Iraq, and it's very clear we're not going to do that and it's not part of the mission going forward."
President Obama addressed the nation this week, saying he would order a "relentless effort to take out [the Islamic State] wherever they exist using our air power and our support for partner forces on the ground."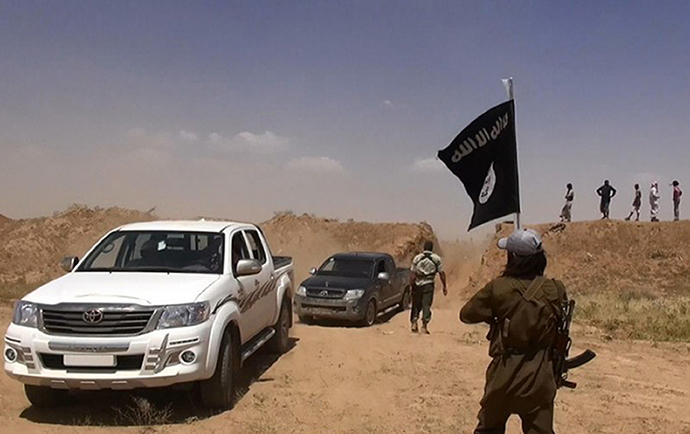 Meanwhile, Kirby also added that when the US does take military action against the group – also known as ISIS or ISIL – it will also consider targeting individuals in leadership positions.
"One of the ways you get at and you destroy the capabilities of an enemy like (ISIS) is to be pretty aggressive against them, and that does include disrupting their ability to command and control and to lead their own forces," Kirby said.
The total number of missions in Iraq suggests a far more aggressive campaign than Americans were led to understand. Meanwhile, the total number of potential IS fighters had doubled compared to the last estimate. The group can now "muster between 20,000 and 31,500" throughout both Iraq and Syria., according to CIA.
"This new total reflects an increase in members because of stronger recruitment since June following battlefield successes and the declaration of a caliphate, greater battlefield activity, and additional intelligence," a CIA spokesperson told CNN on Thursday.
Following Obama's announcement that he would not hesitate to use military force in Syria, without consent "if necessary," the US has already begun conducting surveillance flights within Syria's borders.
READ MORE:West may use ISIS as pretext to bomb Syrian govt forces
The Syrian government, which was open for cooperation in coordinating such strikes after battling the radicals for over three years, has warned that if the US launches an attack within its borders without first consulting with Damascus, the country would consider it an act of aggression.
You can share this story on social media: