Lavrov tells US to respect Syria's sovereignty while tackling ISIS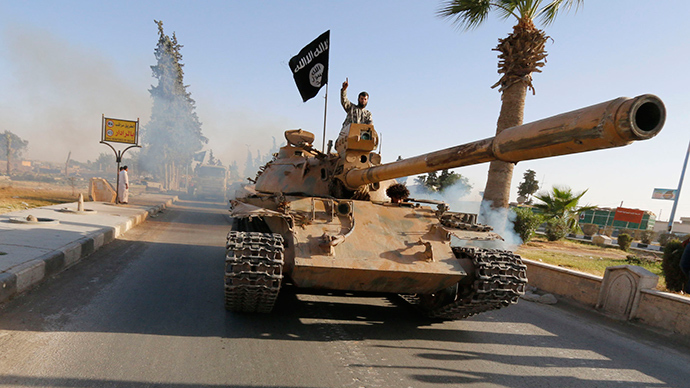 Washington should respect the sovereignty of Syria in its attempts to deal with the Islamic state, Russia's Foreign Minister Sergey Lavrov said in a phone call with his US counterpart, John Kerry.
Lavrov and Kerry talked on Sunday at the initiative of the US Secretary of State, Russia's Foreign Ministry said in a statement.

During the conversation, the Russian FM stressed "the importance of coordinated action... by the international community aimed at countering the threat" coming from the Islamic State (IS, formerly ISIS).

However, he warned against "double standards" and "distortion of facts" during the battle against the terrorist group, which has declared a caliphate in the occupied territories of Syria and Iraq.

Lavrov underlined "the necessity for strict adherence to the UN Charter and international law as well as unconditional respect for Syrian sovereignty during the implementation of plans by the US-led coalition, which includes the use of force," the statement by the ministry said.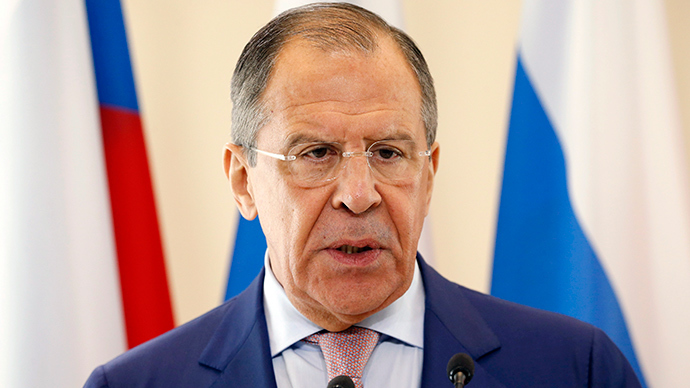 Meanwhile, US Ambassador to the United Nations Samantha Power has said that the US has the legal basis to launch airstrikes on ISIS in Syria without a UN resolution, which Russia is likely to veto.
"The Iraqis have appealed to the international community to come to their defense not only in Iraq, but also to go after safe havens in foreign countries. And what they mean by that of course is Syria," Power told ABC's This Week program. "So they have made an appeal to the international community for collective defense. And we think we have a legal basis we need."
US President Barack Obama authorized US air strikes against Islamic State targets in Syria earlier this month.

On Tuesday, Defense Secretary Chuck Hagel said the US Central Command plans to take "targeted actions against ISIS safe havens in Syria," including striking infrastructure.

Washington will also boost Iraqi forces with 1,600 US "military advisers" and will also train and equip 5,000 members of the Syrian opposition to fight IS militants.

The US has repeatedly stated that it won't cooperate with Syrian President Bashar Assad's government in any way in its fight against the Islamic State.

Obama's position has long been that he would like to see Assad leave power, particularly after he was accused of having used chemical weapons against his own people last year.

Russia previously expressed concern that US airstrikes may target not only the Islamic State, but also government forces loyal to President Assad.

Since the summer, the Islamic State has become the main militant group in Syria and Iraq, where it launched a major offensive and captured large swaths of territory.

The Islamic State claims authority over all the world's Muslims. Its terrorist actions are characterized by intolerance to religious minorities, extreme use of violence and mass executions.
You can share this story on social media: